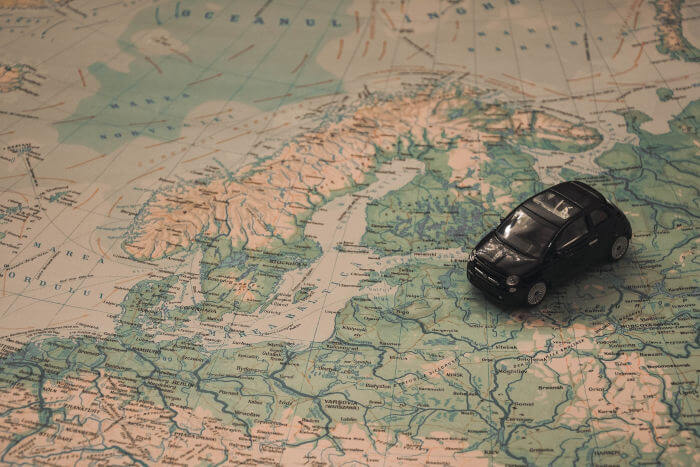 Having a UK licence after Brexit – is it valid?
With Brexit on everyone's lips and the topic of conversation almost anywhere you turn, it's hard not to get caught up in the uncertainty of it. As a nation, we love to holiday abroad and often that involves driving to somewhere in Europe for our summer hols or half-term. How will that be affected by Brexit and what can you do to prepare?
UK driving licences
First things, first. Your UK driving licence will still be valid in the UK. That will not change. The process of applying for and taking your tests will not be affected.
Driving overseas
This may change. At the moment there is still uncertainty over whether we will leave the European Union with an agreed deal or not – in other words, the potential for a no-deal Brexit. If a deal is to be struck, then details on the reciprocal driving licensing arrangements will be made public – at present it is unknown what form those may take.
If there is to be no deal, then going to a European Union country either with your vehicle or looking to hire one when you get there may require a little more forward planning. The system that will apply is the same as that which applies if you are looking to drive in a country that is outside the European Union – that of the International Driving Permit, or IDP. However, not all countries require one, and it will depend on what type of licence you have and how long you are going for.
For example, if you have a photocard licence and want to drive in Germany for a period of six months of less, then you don't need an IDP. However, for longer periods of time or if you have an old paper licence, you will require one. To drive in France you will need an IDP regardless of the length of time that you are there or what kind of licence you have. For full details on what you need and for which country, visit the government's dedicated website page.
Please be aware that if you are going to Ireland you don't need an IDP, your UK driving licence will be enough.
International Driving Permits
There are three types of IDP with each one allowing you to drive in different countries, so you will need to check which one you need. It's possible that you need more than one IDP if you are going to countries that are covered by different ones.
Getting an IDP is straightforward. All you need is your licence and passport-size photo for an IDP to be issued by the Post Office. It costs £5.50 for each type of IDP and they are valid for 12 months from the date of issue.
Remember to take both your licence and IDP(s) with you when you travel, one is not valid without the other!
Need a refresher course before you head off? Just get in touch with our Lanes School of Driving instructors. We have been keeping drivers safe on the road for the over 100 years and you could be our next graduate. Call us on 020 8166 5678 with any questions or to book in your first lesson.