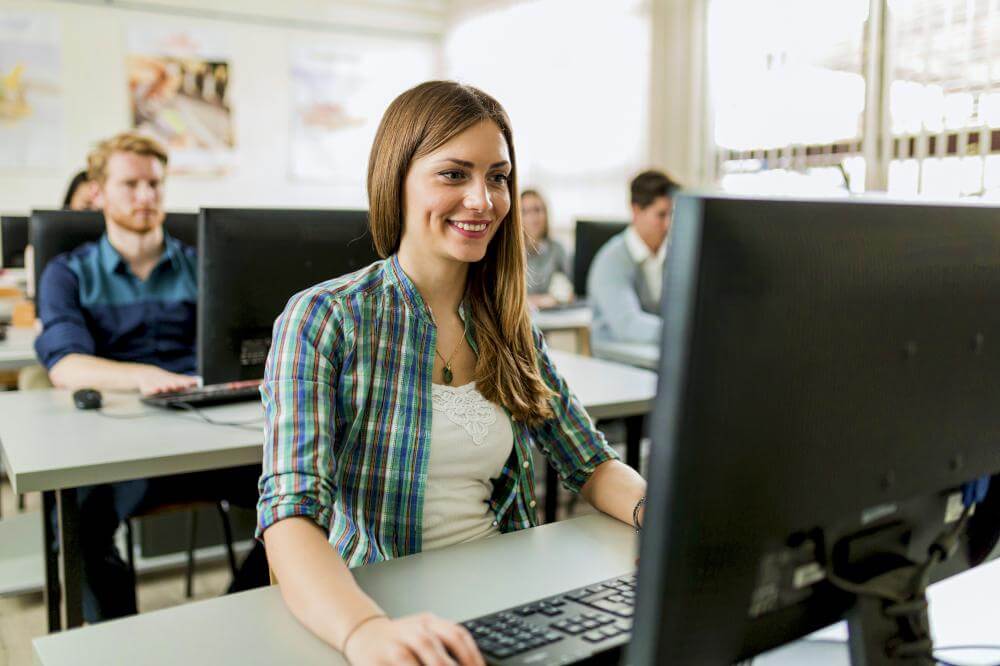 Those lucky people who learnt to drive before 1996! They didn't have to pass a theory test before they were awarded their driving licence. If you are learning to drive, then unfortunately you do have to take this test, although on the positive side this means you are better prepared for life on the road.
To pass your theory test with flying 'L' plates, here are eight tips to help you succeed.
Book it!
You can't pass a theory test without booking it! There are 160 sites around the UK where you can take your theory test, and you can book online. The test costs £30 and you can pay online using your credit or debit card.
Revise, revise, revise
The theory test is just like any other exam. If you don't revise you are not going to pass. There will be 50 multiple choice questions, and you need to get at least 43 correct – that's 86 percent! So, find yourself a theory test handbook and get revising!
Learn to recognise hazards
Once the multiple choice section is over, it's time for the hazard perception test. You'll be shown video clips, and you'll be expected to spot potential driving hazards in each one. The best way to prepare for this section of the test is to make a habit of spotting potential hazards while you are driving.
Take a mock
There are several places online where you will be able to take a mock theory test. Make sure you can score at least 86 percent on your mock before your real test, even if it means rescheduling it. You'll be wasting both time and money if you're not sufficiently prepared.
Don't be in a rush!
There's nothing worse than taking a test when you're not in the best frame of mind for it. Make sure you plan effectively for your arrival at the test centre – turn up at least half an hour early. If you are using public transport then factor in time for delays. Catch an earlier bus or train if you can – it is always better to be safe than sorry!
Don't forget your provisional licence photocard
No excuses will be allowed – if you forget your licence photocard, then you will not be allowed to sit your test, it really is as simple as that. To double your anguish, you won't get your test fee back either.
Use your practice time
You'll be given fifteen minutes before your test to get used to using the touch screen computer, and to the layout of the questions. If you are having difficulty, then tell one of the invigilators.
Keep calm!
You'll have fifty-seven minutes to answer fifty questions. If you get stuck on one, move on to the next one and come back to it when you have time. If you need to take a breather at any time, do so.
No one really likes taking tests and exams, but you have to take your theory test if you want a full licence. Just follow our tips and you'll give yourself the best chance of a pass.
With over 100 years of experience in teaching pupils to drive throughout London, Kent & Surrey, we can help you pass your test whether you are 17 or 70, male or female, nervous or not – we have the know-how.  With DSA registered, Approved Driving Instructors throughout London, Kent & Surrey, we can pick you up from your home, school, college or office and you will NEVER have to share your car with another pupil.  Call us today on  to speak with our helpful team to discuss the options available to you.