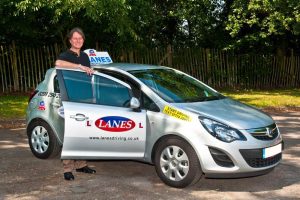 Firstly we would like to congratulate you if you have just passed your driving test! Lanes School of Driving has further training available which has many benefits for experienced motorists as well as new drivers.
You may not have had the opportunity to be involved in Motorway driving. Faster road driving is now, of course, part of the new driving test and perhaps you had little or no involvement when you took your lessons. Maybe you would like to increase your parking skills and make the task less stressful in today's busy streets and car parks.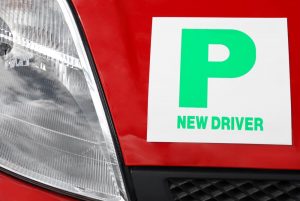 Perhaps you would like to take the Pass Plus course which covers all types of driving at varying speeds and conditions, and on completion also leads to lower insurance premiums. Pass Plus is a worthwhile and cost-effective course for all new drivers. You may indeed not have driven since passing you test and would benefit from refresher lessons.
If any of the above applies to you, then don't worry, because Lanes School of Driving can offer all of these post test courses. Take a closer look at the options below to see if you would benefit from further training. The first section is aimed at newly qualified drivers. Below that we have specialist driving courses for more experienced motorists and companies with fleets.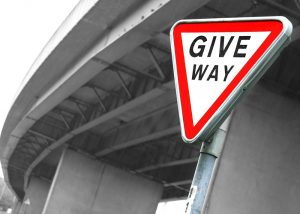 MOTORWAY DRIVING LESSONS
Motorways are out of bounds to learners, so most newly qualified drivers have little or no experience. Motorway driving is a completely different experience from everyday driving. Different rules apply and you need to be prepared for situations to develop a lot quicker because of the high speeds at which most people drive. Motorway lessons can give you the knowledge and confidence to be a competent and safe motorway driver.
Motorway lessons – Minimum of 3 hours at £125.00.
PARKING SKILLS
So you've passed your test, managing to get through those tricky parking manoeuvres, but how many of you are really confident about parking your car? In today's busy towns it is always difficult to find a space to leave your vehicle. Most of us drive around until we find somewhere that we know won't be too tricky to park in. Wouldn't it be nice to have the confidence to do that parallel parking again or to reverse into a space at the supermarket car park … With our parking skills lessons you can increase your knowledge and learn to park properly anywhere!
Parking Skills Lessons – Fee from £35.
REFRESHER LESSONS
You may have decided to take a break from driving after passing your test, and now need some more practice. Feeling intimidated by today's busy roads? You can benefit from our refresher lessons and gain the confidence you need to be a happy and competent driver.
Refresher Lessons – Fee from £35.
If you would like to take advantage of any of the further training courses offered by Lanes please Contact us for more information.
In addition to the standard courses for learner drivers, Lanes offers a comprehensive range of specialist driving courses including:
SMALL OR LARGE COMPANY FLEET DRIVERS
Statistics show that drivers who have undertaken specific additional training beyond the basic driving test have a 50% – 75% lower accident rate than those who have no additional training. For companies small and large, this can mean reduced accident rates, improved insurance premiums and less employee time lost through injury. Lanes offers courses tailored to your company's requirements which can include classroom sessions, practical driving sessions and driver assessments.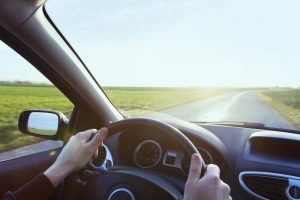 ADVANCED DRIVING
For anyone wishing to significantly improve their driving skills, Lanes offer advanced driving courses covering all of the requirements for the RoSPA or IAM advanced driving tests. Not only will you gain from the immense personal satisfaction of being a better and safer driver, you may also qualify for reduced motor insurance premiums.
If you are interested in any of the above courses, please contact our Specialist Driver Training Division on for an individual quotation. Alternatively, please email us via our contact page and we will respond within 24 hours.
Lanes School of Driving has been teaching pupils to drive for over 100 years. Our school is well established in London, Kent, and Surrey. If you are local to us please give us a call today on . Do not worry about making your way to your local Lanes driving school. We can pick you up from your front doorstep.
Addington, Surrey.  Addiscombe, Surrey.  Balham, London, SW12.  Battersea, London, SW11.  Beckenham, Kent.  Bexley, Kent.  Blackheath, London, SE3.  Bromley, Kent.  Camberwell, London, SE5.  Catford, London, SE6.  Chislehurst, Kent.  Clapham, London, SW4.  Croydon, Surrey.  Dartford, Kent.  Dulwich, London, SE26.  Eltham, London, SE9.  Greenwich, London, SE10.  Grove Park, London, SE12.  Herne Hill, London, SE24.  Lewisham, London, SE13.  Orpington, Kent.  Redhill, Surrey.  Reigate, Surrey.  Sanderstead, Surrey.  Selsdon, Surrey.  Sevenoaks, Kent.  Sidcup, Kent.  South-East London.  South-West London.  Streatham, London, SW24.  Sutton, Surrey.  Tonbridge, Kent.  Tooting, London, SW17.  Tunbridge Wells, Kent. Wandsworth, London, SW18.  West Wickham, Kent.  Wimbledon, London, SW19.