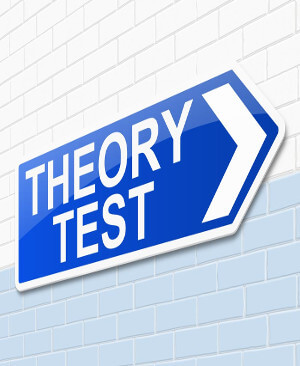 The Theory Test is an important pre-requisite to the driving test and is the first step in obtaining your driving license. You need to know and understand what being a driver involves. This means having an understanding of the law and rules of the road, and being aware of the consequences when things go wrong. Understanding driving theory and applying the knowledge to your everyday driving will help you become a safe driver for life.
At Lanes we like to help you as much as we can with the Theory Test. It is best to start studying straight away as there is a lot to learn. Your instructor will answer any questions you have on driving theory during your practical lessons and will keep a close eye on your progress!
Not yet passed your Theory/Hazard Perception Test – We have the solution!
With a Lanes Intensive Driving Course you have the flexibility to build in Theory/Hazard Perception lessons into your intensive course and after you pass your theory test continue with your intensive course.
We will then arrange for your Practical Driving Test to be taken on the final day of your course at a test centre near you.
We can tailor your course to suit your individual driving needs, just tell us what you want and we will do the rest!
It's just a simple telephone call away!
| | |
| --- | --- |
| One Hour £25.00:  | This would be suitable for someone who has tried the test and not been successful. Perhaps would benefit from expert help and advice. |
| Two Hours £45.00:   | This would be suitable for someone who has some knowledge, but requires expert help from our trainers. |
| Four hours £80.00: | This would be suitable for a complete beginner or can be used as pre driver training starting at age 16. A useful birthday present. This is also an ideal introduction into a 5 day driving course where you learn to drive in a week with a practical driving test arranged by us. |
The main topics cover the following:
Alertness, Attitude, Safety and your Vehicle, Safety Margins, Hazard Awareness, Vulnerable Road Users, Other Types of Vehicle, Vehicle Handling, Motorway Rules, Rules of the Road, Road and Traffic Signs, Documents, Accidents, Vehicle Loading.
There is a lot of information to take in so try to learn in stages. Take a topic at a time and learn everything in that topic, then test yourself or get a friend to test you. The earlier you begin studying the better … Don't think you can leave it until the last minute – if you do you'll fail.
Don't forget that your Lanes instructor will be happy to help you with any problems or questions that you might have. It's also worth remembering that there is plenty of study material available to buy. It depends on how confident you are and how much you want to spend. The Highway Code has essential information for learner drivers and costs only £2.50. If you want to make sure you pass first time and your budget permits, a Theory Training CDROM for your PC will be a tremendous help.
The main thing to remember is that as long as you study all the topics thoroughly then you should pass …
If you have any questions about the Theory test or you would like more information, please Contact Us or call