1 - 6 Days Intensive Driving Courses
An intensive (or crash course) gives you the opportunity to learn to drive in a very short period of time. Not all students will need the same course; some may have already taken lessons with a driving instructor or practiced with a family member, others will be at the start of their learning and should take a longer course. Lanes school of driving course advisors will willingly give advice on the best course for you.
What is a Guarantee Test Pass Scheme?
A Guaranteed Test Pass Scheme acts as insurance;
The course is exactly the same in content except that should you not pass your driving test at the end of your course, we will give you a one day course on the day of your retest at no extra cost to yourself other than the retest fee.
This continues until you pass or you have had three extra days' training, but the whole course must be completed within twelve months of your original course booking date.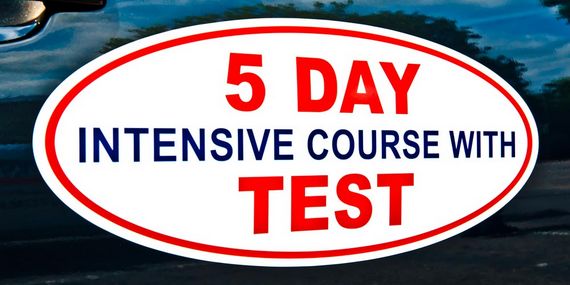 How It Works
Choosing the right course can be confusing, to give you an approximate idea of which course would be most suitable for you, please read the following table:
1 Day intensive course with test
For someone who was not successful on test and requires a refresher or confidence training.
2 Day intensive course with test
You need to be at or near test standard.
3 Day intensive course with test
For someone with reasonable car control who needs to practice road craft and polish up maneuvers.
4 Day intensive course with test
For somebody who has good car control but needs to learn and practice maneuvers.
5 Day intensive course with test
For a new driver with limited driving experience, possible already had 10 lessons or more.
5 Day GUARANTEED intensive course with test
Test pass guarantee scheme – For a new driver with limited driving experience, possible already had 10 lessons or more.
6 Day intensive course with test
For a new driver with less than 10 previous lessons.
6 Day GUARANTEED intensive course with test
Test pass guarantee scheme – For a new driver with less than 10 previous lessons.
This information is based on an average pupil and therefore should only be used as a guide. If you would like a more information please contact our course advisors. We can arrange an assessment lesson for you. This lesson will last for 100 minutes and cost £55.00. 

Test booking 
On all our intensive courses we will arrange your practical driving test on the last day of the course. The driving test fee is included in your course fees. For a practical test to be booked with the DVSA you must have passed your theory test within the previous 2 years, have a valid provisional driving license and be able to read a car number plate at 27.5 meters (67feet) .
Individual
We know that you will be more relaxed if learning without other pupils in the car, and so our courses always provide exclusive individual tuition.
Cars
Your course can be taken in a manual or automatic car, all of which are new, fully equipped and dual controlled.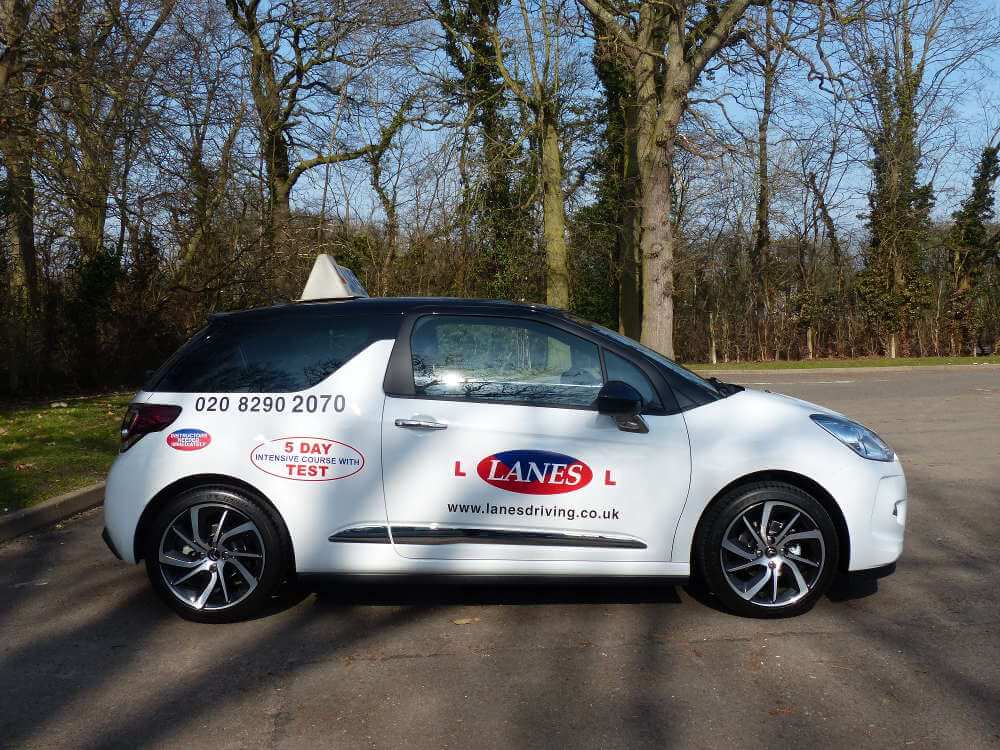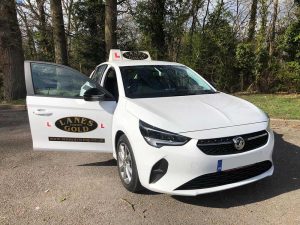 Course
Manual                   
Manual with test pass 
Guarantee scheme
Automatic             
Automatic with test pass
Guarantee scheme
1 Day intensive
with test
£295.00
N/A
£315.00
N/A
2 Day intensive
with test
£480.00
N/A
£520.00
N/A
3 Day intensive
with test
£695.00
N/A
£755.00
N/A
4 Day intensive
with test
£880.00
N/A
£965.00
N/A
5 Day intensive
with test
£1110.00
£1500.00
£1200.00
£1615.00
6 Day intensive
with test
£1315.00
£1690.00
£1415.00
£1805.00
Get in touch with us on 020 8166 5678 or email .
Alternatively, you can complete the form below and a member of our friendly team will get back to you.
BOOK NOW TO BENEFIT FROM THESE FANTASTIC REDUCTIONS
**All courses include the cost of the 1st driving test**
Valid from 01/05/2018
All prices include the practical driving test fee Courses that include a Saturday will cost an extra £50.00. Courses including Sunday/Bank holidays will cost an extra £75.00.
Not yet passed your Theory/Hazard Perception Test – We have the solution! 
With a Lanes Intensive Driving Course you have the flexibility to build in Theory/Hazard Perception lessons into your intensive course and after you pass your theory test continue with your Intensive driving course.
We will then arrange for your Practical Driving Test to be taken on the final day of your course at a test centre near you.
We can tailor your course to suit your individual driving needs, just tell us what you want and we will do the rest!
Have a look at the costs of Hazard Perception Training
Hazard Perception Training:
One Hour £25.00
This would be suitable for someone who has tried the test and not been successful. Perhaps would benefit from expert help and advice.
Two Hours £45.00
This would be suitable for someone who has some knowledge, but requires expert help from our trainers.
Four hours £80.00
This would be suitable for a complete beginner or can be used as pre driver training starting at age 16.
BOOKING:
If you would like an Intensive Driving course with Lanes School of Driving, please click the Intensive Course Booking Form link below and complete our on-line booking form. As soon as we receive your booking we will contact you to confirm your details and give you instructions on how to pay for the course. Telephone bookings can be taken if you are paying by Debit or Credit Card, call  for further details.
Please note that we cannot send confirmation of bookings until we receive a deposit for your course. The balance of your course fees must be paid 28 days prior to your course commencing. No refund will be made if courses are cancelled without 28 days notice. Any balances refunded will incur a 10% administration and handling charge.
To book an Intensive Crashcourse with Lanes please call us today on  or click here to send us an email via the contact page
Lanes School of Driving has been teaching pupils to drive for over 100 years. Our school is well established in London, Kent, and Surrey. If you are local to us please give us a call today on . Do not worry about making your way to your local Lanes driving school. We can pick you up from your front doorstep.
Addington, Surrey.  Addiscombe, Surrey.  Balham, London, SW12.  Battersea, London, SW11.  Beckenham, Kent.  Bexley, Kent.  Blackheath, London, SE3.  Bromley, Kent.  Camberwell, London, SE5.  Catford, London, SE6.  Chislehurst, Kent.  Clapham, London, SW4.  Croydon, Surrey.  Dartford, Kent.  Dulwich, London, SE26.  Eltham, London, SE9.  Greenwich, London, SE10.  Grove Park, London, SE12.  Herne Hill, London, SE24.  Lewisham, London, SE13.  Orpington, Kent.  Redhill, Surrey.  Reigate, Surrey.  Sanderstead, Surrey.  Selsdon, Surrey.  Sevenoaks, Kent.  Sidcup, Kent.  South-East London.  South-West London.  Streatham, London, SW24.  Sutton, Surrey.  Tonbridge, Kent.  Tooting, London, SW17.  Tunbridge Wells, Kent. Wandsworth, London, SW18.  West Wickham, Kent.  Wimbledon, London, SW19.