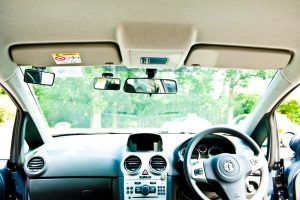 Demand for our courses is high; please try to give us as much notice as possible, many students book during the summer holidays, it pays to book early to avoid disappointment.
Normally you will be picked up from your home address. Should you wish to be picked up from a different address, please tell us at the time of booking your course.
Pupils will only be presented for the driving test if up to the required standard. This is strictly at the discretion of your instructor, whose decision is final.
Lanes School of Driving cannot be held responsible should your driving test be cancelled or altered at short notice for any reason by the Driving Standards Agency. Whilst we will do everything possible to help you if this situation should arise, we must inform you that any extra costs incurred must be met by you, the pupil.
You will not normally have the same instructor every day. In our experience we have found that this benefits you in a number of ways and does improve your chances of passing the driving test.
Late test cancellations by the Driving Standards Agency or failure of the test examiner to conduct the driving test due to sickness or industrial strike action, in such circumstances the normal Driving Standards Agency compensation structure will apply.
If you are taking the "Guaranteed Pass Scheme" and have to take a re-test (Driving Test) please arrange your re-test for an afternoon. Current Driving Standard Agency fees apply.
If you have no previous driving experience we would recommend that you take a few lessons before starting a course.
You must be able to read a number plate with letters 79.4mm (3.1inches) high, from a minimum distance of 20.5 metres (approx. 67 feet). If on the first day of your course you are unable to read the number plate from at least the minimum distance, your course and test may be cancelled, and if so you will forfeit the whole course fee. If you are in any doubt please speak to us before booking the course or seek advice from an optician.
Driving instructors normal availability is Monday to Friday and your driving course will normally be arranged between 9am and 5pm. Other arrangements can be made between you and your course instructor. The final day of the course includes the time of the driving test, an allowance to return you to the pick up point and a short debrief. Therefore the final days start time will be dependent on the time of the driving test.
In keeping with good teaching practice your instructor will factor a short comfort break during your training day, this break will form part of your daily tuition period.
Lanes school of driving ltd reserve the entitlement to withdraw the use of the tuition vehicle if the course instructor reasonably believes that, in the interest of public safety the DVSA examiner would abandon the driving test.
In such circumstances any fees paid would be forfeited. Please make sure your provisional license is signed and that you take it with you on the first and final day of your course. Failure to produce your license on the day of your test will result in your test being cancelled by the DVSA and in you forfeiting any fees paid. You must produce both plastic photo card and paper part when attending for your test (if you have an old style driving license this must be accompanied by a valid passport).
Lanes School of Driving shall not be liable for any failure to perform any of its obligations if such failure or delay is a result of events outside of its reasonable control, including but not limited to; acts of God including poor weather conditions, fog, snow or ice.
Gift vouchers:
Gift vouchers will be despatched within 10 working days of a 1st time test pass on a 6 day guaranteed pass scheme course only. Any discrepancy must be notified to Lanes School of Driving immediately upon receipt.
Any risk or loss to the vouchers remains with Lanes School of Driving until delivery, responsibility then transfers to the recipient.
Gift vouchers may only be exchanged for driving lessons / intensive courses / theory course / ultimate day course within the Lanes group of driving Schools. They cannot be exchanged for cash in part or whole.
Vouchers are valid for twelve months from the day of issue. Vouchers cannot be replaced if lost damaged or stolen.
To book an Intensive Crashcourse with Lanes please call us today on  or click here to send us an email via the contact page
Lanes School of Driving has been teaching pupils to drive for over 100 years. Our school is well established in London, Kent, and Surrey. If you are local to us please give us a call today on . Do not worry about making your way to your local Lanes driving school. We can pick you up from your front doorstep.
Addington, Surrey.  Addiscombe, Surrey.  Balham, London, SW12.  Battersea, London, SW11.  Beckenham, Kent.  Bexley, Kent.  Blackheath, London, SE3.  Bromley, Kent.  Camberwell, London, SE5.  Catford, London, SE6.  Chislehurst, Kent.  Clapham, London, SW4.  Croydon, Surrey.  Dartford, Kent.  Dulwich, London, SE26.  Eltham, London, SE9.  Greenwich, London, SE10.  Grove Park, London, SE12.  Herne Hill, London, SE24.  Lewisham, London, SE13.  Orpington, Kent.  Redhill, Surrey.  Reigate, Surrey.  Sanderstead, Surrey.  Selsdon, Surrey.  Sevenoaks, Kent.  Sidcup, Kent.  South-East London.  South-West London.  Streatham, London, SW24.  Sutton, Surrey.  Tonbridge, Kent.  Tooting, London, SW17.  Tunbridge Wells, Kent. Wandsworth, London, SW18.  West Wickham, Kent.  Wimbledon, London, SW19.