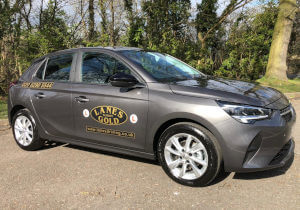 Lanes School of Driving has been helping people to get on the road since 1914. Since then, the reputation of Lanes has grown and it is now classed as a centre of excellence in driving instruction that is highly regarded.
Lanes understands that everyone is different and in order to help pupils succeed our courses are created to suit their needs. Some individuals want to learn quickly and this is where our intensive driving courses are the perfect solution. We even offer theory lessons as part of practical lessons or even as a separate course – it is entirely up to you!
At Lanes, once you have passed your test we do not simply forget about you. We offer further lessons to help you to continue to improve and learn and this helps you to remain safe on the road. We offer Advanced Driving, Pass Plus, Motorway Driving and Parking Skills, all of which can help to enhance your confidence and ability behind the wheel.
These days we all lead busy lives and Lanes School of Driving believe in flexibility so that our pupils can have lessons at a time that suits them. The can be booked regularly – every week or booked as single lessons.
Lanes appreciates the importance of spending time with pupils and working on a one-to-one basis. Our pupils get the most from their lessons if they receive the full attention of their instructor. Forming an understanding and a relationship can help pupils to grow in self-confidence and assurance.
We believe that our pupils should learn to drive in cars that allow them to feel comfortable which can help to improve the way they drive.
Working around the needs of our pupils is what makes everything so much easier. We can arrange to collect our pupils before their lesson and then end the lesson at their home – convenient and simple.
Driving Instructor in Anerley
To make the process of learning to drive as accessible as possible we have over 40 driving instructors available. Our instructors are experienced and have taught people of all ages which makes finding an instructor that is right for them a simple process. Learning to drive can be a nervous experience at first which is why our instructors offer reassurance immediately.
Our instructors are registered with the DSA and are fully qualified Approved Driving Instructors which ensures that our pupils receive the very best in tuition. To ensure that our pupils receive consistency they will learn from the same instructor for the duration of their lessons. This will help the instructor to become familiar with the needs of the pupil and the way in which they learn.
Female Driving Instructor in Anerley
Passing your test gives you freedom and independence but the process of learning to drive can be daunting for many. It is common for female pupils to lack confidence when it comes to having a male instructor but we can help. We allow our pupils to choose a female instructor if they wish because learning to drive is all about feeling comfortable and relaxed.
All of our female instructors are understanding and friendly, they help pupils to learn at a pace that suits them so they do not feel under pressure.
Automatic Driving Instructor Anerley
Many of our pupils decide that they would prefer to drive an automatic car and believe that a manual car gives drivers an extra element of control.
At Lanes School of Driving we understand why people would prefer to drive an automatic car – they are easier and in simple terms they give the driver less to think about. We do not judge – we simply help people to learn to drive, so if our pupils want to learn in a manual then we are with them every step of the way.
Lanes have a range of instructors available for automatic lessons in Anerley. Give us a call today on 020 8166 5678 or contact us by visiting our contact page.