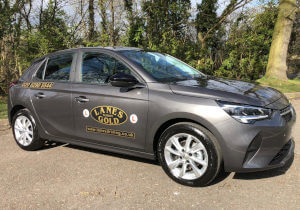 Since 1914, Lanes School of Driving has been offering pupils the opportunity to learn to drive. Our reputation grew through word of mouth and enabled us to become what we are today. Our well-established centre for excellence in driving instruction shows how far we have come.
Every pupil is different which means they learn differently and this is why we create courses that are specific to their needs. Our intensive driving courses are not only popular but are extremely thorough in helping pupils to pass quickly. Our practical lessons can include theory lessons or our pupils can take part in a separate course.
In order to help pupils beyond passing their test we offer further lessons. Courses such as Advanced Driving, Pass Plus, Motorway Driving and Parking skills are all available.
Our pupils can lead manic lives and this is where Lanes School of Driving offers amazing flexibility. We can help to arrange lessons at times that work for our pupils and these can be booked as a regular course or as single lessons.
Our instructors work closely with our pupils on a one-to-one basis. This provides our pupils with their full attention as well as the ability to work rectify errors and improve their confidence.
Pupils can request that they are picked up before their lesson and then returned to where they wish following the lesson. Our main focus is helping them get the most from their learning.
Driving Instructor in East Dulwich
Lanes offers its pupils the choice of over 40 driving instructors. This makes it simple for them to find an instructor that works for them. Our instructors are highly experienced and have worked with pupils of all ages. Even those pupils who are worried will benefit from their calming influence and understanding.
All of our instructors are registered with the DSA and all are qualified as Approved Driving Instructors. Pupils will learn with the same instructor every lesson to ensure that consistency is achieved as well as a mutual understanding.
Female Driving Instructor in East Dulwich
For many, learning to drive can be a challenging and anxious process. Female pupils often feel more comfortable learning to drive in the presence of a female instructor. We give our pupils the option of using a female instructor should they wish because we understand that these things matter.
All of our female instructors are relaxed and friendly which helps to take the strain off our pupils, helping them to learn to drive more efficiently.
Automatic Driving Instructor in East Dulwich
Some of our pupils choose to learn in an automatic car. This is often because they feel apprehensive about driving a manual car. Automatic cars are easier to drive as there is no requirement to change gears and it is not possible to stall. Our experience has taught us that those who learn in an automatic car often pass their test sooner.
Lanes School of Driving offers an unbeatable service in East Dulwich that comes backed with over 100 years of experience in teaching pupils to drive. To find out more call us on 020 8166 5678 or contact us via our contact page.