Driving Lessons in Kenley
Kenley is an area in south London, lying within the borough of Croydon with a population of around 15,000. Kenley is one of the more picturesque parts of the capital with large sections of the Green Belt falling within its boundaries such as Kenley Common and Kenley Aerodome. There is a mainline station in the district which falls within Zone 6 while the Docklands Light Railway and Underground are only a short distance away. It can be accessed by road via the A22 should you prefer to drive.
Kenley Driving Lessons
Lanes Driving School has a long and respectable track history, having first been established more than a century ago in 1914. Starting out small, Lanes has gradually grown in size over the years and now has approximately 100 cars in a variety of locations. Our focus is on providing the highest quality driving instruction to all our students, passing on the expertise and knowledge from our team of instructors in lessons which are personalised to suit each individual.
It can be difficult to squeeze in time for driving lessons, especially if you have a demanding schedule but we offer flexible appointments that fit around you. Our driving instructors will even collect you from your home and drop you back off again afterwards, making the whole experience as simple and hassle-free as possible.
We have a selection of modern cars, all equipped with the latest technology and we guarantee that you'll never have the distraction of other students while you're having your lesson, just another difference between Lanes and other schools.
Lanes have been providing driving lessons in Kenley for a long time. Join the long list of successful students today by getting in touch through our contact page by clicking here or by calling us on 020 8166 5678.
Driving Instructors in Kenley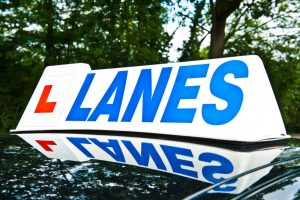 At Lanes, quality is the most important thing and each of our driving instructors meet the highest possible standards. As well as having decades of years of experience, all of our instructors are qualified as a DSA Approved Driving Instructor. Many of our instructors started their training with us, many years ago, allowing us to personally guarantee the experience they have had.
We believe that the relationship between a student and their driving instructor is critical for success so you will have the reassurance of the same instructor for each lesson. This not only provides the opportunity to build trust but also means that your instructor can put together a flexible lesson plan which is appropriate for your individual needs.
To find a driving instructor in Kenley, call us today on 020 8166 5678 or get in touch through our contact page by clicking here.
Female driving instructors in Kenley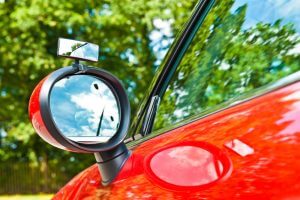 We can all remember what it was like to be a learner and we know it can be daunting trying to pick up new skills in front of a stranger. All of our instructors were handpicked for their patient and supportive manner, and will allow you however much time you need to feel comfortable with each step. Some of our female students have expressed a preference for female instructors, a request we are more than happy to accommodate.
We have a team of female driving instructors in Kenley. To find out more give us a call on 020 8166 5678 or email us through the contact page by clicking here.
Automatic driving lessons in Kenley
Fans of manual cars often say that they provide superior control but at Lanes we find that many of our students prefer to learn in an automatic. There's no way to stall an automatic car and you don't need to worry about smooth gear changes either. This really takes the pressure of when you're just starting out, and can help students to progress much more quickly too.
If you're interested in automatic driving lessons in Kenley, give us a call on 020 8166 5678 or email us through our contact page by clicking here.