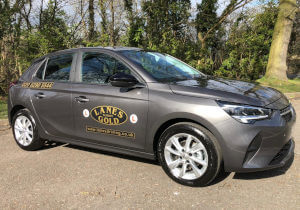 Lanes School of Driving is proud of having more than 100 years experience in helping our pupils to learn to drive. Our status has grown during this time and has enabled us to create a centre for excellence in driving instruction that is highly regarded.
Our ability to understand that every pupil is different allows us to create courses that work for them. Our intensive driving courses are popular and – more importantly – highly successful. We offer theory lessons as part of practical lessons or as a separate course giving our pupils a wealth of choice.
To enhance the confidence and ability of our pupils once they pass their driving test we offer additional courses. Our Advanced Driving, Pass Plus, Motorway Driving and Parking Skills course are guaranteed to make our pupils better drivers.
Our pupils have busy schedules and we acknowledge this by working around them. Flexible lesson times make it possible for pupils to learn when it suits them and they can be booked regularly or individually.
Our instructors are experts at providing one-to-one tuition. This enables our pupils to benefit from the time they spend in the car with our instructors and our instructors deal with errors efficiently.
We can even collect our pupils before their lesson and drop them off immediately after it at a place of their choice.
 Driving Instructor in Purley
At Lanes, we have assembled a team of over 40 instructors. This ensures that pupils learn to drive with an instructor that is right for them. Our instructors have taught pupils of all ages and they are capable of dealing with pupils who are anxious.
Each instructor is a qualified Approved Driving Instructor and is registered with the DSA. We believe in pairing up each pupil with the same instructor for the duration of their lessons. This aids their ability to learn and builds a beneficial relationship.
 Female Driving Instructor in Purley
Learning to drive is a daunting challenge for many. Female pupils can often be put off learning to drive if they have to learn with a male instructor. Lanes School of Driving offers female instructors if pupils wish and all are friendly and laid back, which helps to put individuals at ease.
 Automatic Driving Instructor in Purley
Some of our pupils favour automatic cars when it comes to learning. This is often because they feel that a manual car could cause problems for them. We fully understand this which is why we offer automatic cars. It is common for pupils to pass at a faster rate if they choose to learn in an automatic car.
Lanes School of Driving have decades of experience and our reputation will not be beaten. To find out more call us on 020 8166 5678 or contact us via our contact page.