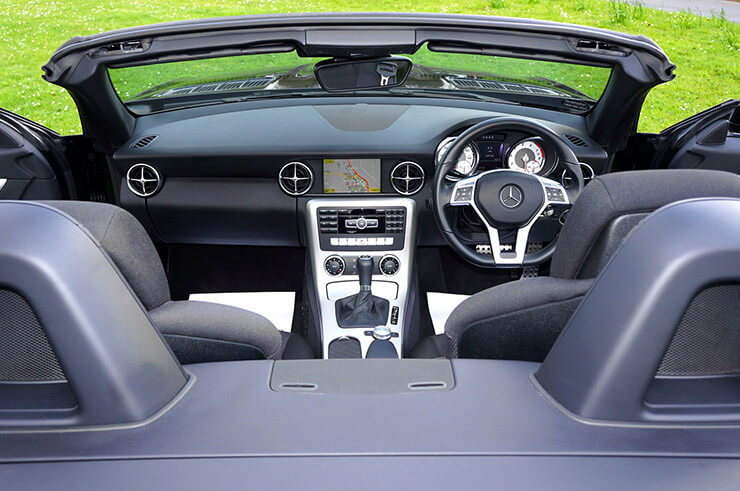 Research conducted by the DVSA has indicated that more than half the drivers that currently use the road make use of satellite navigation devices. Consequently, the decision has been announced to integrate sat nav skills into the driving test. From the 4th December 2017, learner drivers being examined for a licence will have to show that they have sufficient skills to use a sat nav.
Why Is Sat Nav Being Included?
The reasoning behind this is that since its already an everyday tool used when driving, and by including it in the test, drivers will be better prepared for life on the road. This change is happening regardless of whether the driver already uses sat nav or thinks they won't. As technology develops, so does the way we do everyday tasks and that includes driving. The likelihood that a new driver will use satellite navigation at some point in their driving career is exceptionally high. In fact, the idea that they won't is virtually implausible.
Some driving instructors have expressed their reservations. They fear that the new test, especially with the sat nav element, will place certain drivers at a disadvantage. Drivers who are dyslexic or dyspraxic are possibly going to struggle.
Disabled Drivers
While the predominate concern is for disabled drivers, the DVSA say that appropriate adjustments have been integrated for drivers with disabilities. There will be a maximum of three verbal directions asked of them rather than four to avoid confusion with the instruction that is common to this difficulty. Deaf candidates will be permitted to have a sign language interpreter with them, and those that use English as a second language will be able to have an interpreter with them too.
Evidence, however, indicates that the use of sat navs may help drivers with special needs as many disabled drivers already make use of them. The impact on dyslexic drivers needing to pass the test using a sat nav device hasn't been established yet and probably won't until the test changes are implemented. It is possible however that they will be allowed to use voice activated software. This adjustment would also need to apply to dyspraxic drivers who have coordination difficulties.
The Test Of Time
We will have to see whether the new driving test will stand the test of time. Like most other changes in our rules and regulations, only when new rules are implemented will we be able to identify the bugs in the system and then iron them out.
Want To Find Out More?
The instructors at Lanes School of Driving in Bromley are highly experienced and are well versed with all of the new and upcoming changes. If you want to find out more about the new testing regulations and how they will affect you, call us today on 020 8166 5678. At Lanes School of Driving, we'll make sure you are well prepared for your driving test and will be ready for whatever your driving test may hold.