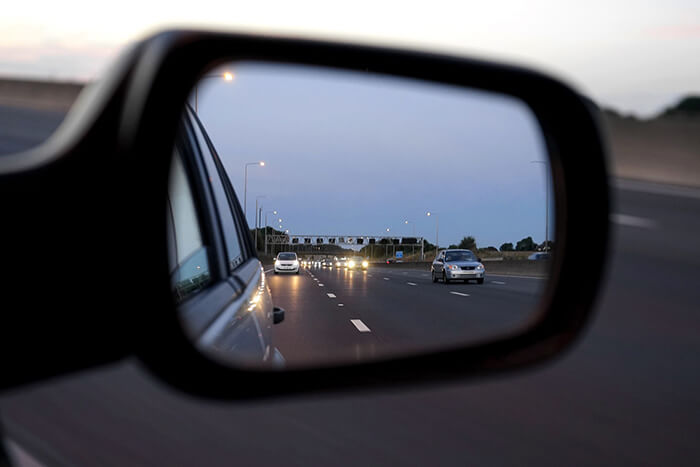 Next month marks the one-year anniversary of the start of learner drivers having the opportunity to drive on a motorway. It's a topic we have covered extensively as it is an important one for people learning to drive who depend on motorways in order to get around. For a reminder of the differences in driving between motorways and other roads have a read of our previous article on the subject.
With the anniversary of this change coming up we turn our focus on to how it works and what you, as a learner driver, should be aware of before taking this next step in your driving. Here are our top 5 things to know.
It's voluntary
No one is going to make you drive on the motorway if you don't want to or don't feel ready. It is a voluntary thing, primarily because not everybody lives near a motorway so it would be impractical to enforce. However, for those who do it is an excellent opportunity to get some experience of these very different driving conditions, particularly if you are likely to be driving on one soon after passing your test. Your instructor will know when you are ready, and it will be your decision to make. If you want our advice though, if you are ready and know you will need to drive on motorways, grab the opportunity with both hands. You will be under expert supervision and will be in a car with dual controls – there is no safer environment in which to do this.
Changes to the Highway Code
The introduction of motorway driving has meant changes to the Highway Code to reflect them, so you need to be aware of those. The updated Rule 253 came into effect on the 4th June 2018.
L plates
Your instructor may normally have a roof-top box on the car that you are driving when taking lessons. When it comes to taking learner drivers on to the motorway they can choose to remove this. However, they will need to retain the L plates on the front and back of the vehicle, if it is removed, to show other motorists that the driver is still under instruction.
You can only drive with an approved instructor
Unlike other roads, when it comes to driving on the motorway you can only do so with a DVSA-approved instructor; you cannot do so with friends and family. Your instructor will have a green badge displayed on the vehicle's windscreen to show they are DVSA approved.
Taking Pass Plus lessons
Whether you choose not to drive on the motorway before you pass your test, or you feel you need more practice, there is always the option of a Pass Plus course once you have your licence. Pass Plus courses offer the opportunity to practise in those areas where you feel less confident or would like more experience in before going it alone. They also have the added benefit of reducing your first insurance premium with certain insurers.
If you are looking to take your first lesson, want a refresher course or a more practice with something talk to our team at Lanes School of Driving. We have been helping drivers stay safe on the road for over 100 years and we would love to help you too. Just give us a call on 020 8166 5678 with any questions or to book your first lesson.