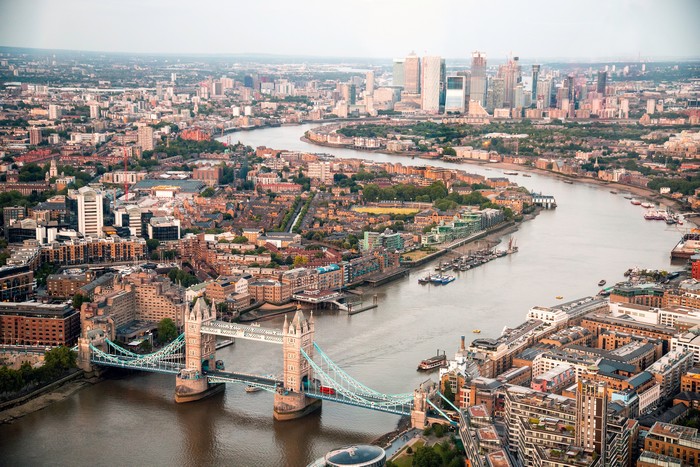 In April of 2019, our London Mayor introduced the Ultra Low Emission Zone (ULEZ) operating in Central London. Due to its success, the zone is being expanded to further the environmental benefits that we've seen from the ULEZ so far. Here's everything you need to know ahead of the zone expansion on 25th October 2021:
What is the ULEZ?
The ULEZ came about so that the level of air pollution in our city decreases. It discourages drivers with older, more harmful vehicles from driving through the area. If your vehicle doesn't comply with the Euro 6 standards, you will regrettably have to pay a daily charge of £12.50 when you enter. You'll be glad to hear, though, that four out of five cars on the roads are already in line with the ULEZ standards.
Every entry point into the ULEZ zone will be sign posted meaning that you'll never be caught off guard, finding yourself in the zone unnecessarily. Keep your eye out for signs on the road, and you're bound to be able to avoid it if you need to.
The ULEZ is in action 24/7, 364 days out of the year with 25th December being the only exception – Merry Christmas… Although this may seem inconvenient, the ULEZ has undeniably helped pollution in the area since its launch in 2019, with a 44% drop in nitrogen dioxide in roadside atmosphere within the boundaries.
Which areas will be affected?
At the moment the ULEZ area is quite contained, mirroring the area of the Congestion Charge (driving around London could sadly hit you with a double-whammy bill), but this will soon change. The area will be expanding up to the North and South Circular Roads, meaning the zone will be much larger – you may not be able to escape it this time. Some areas that should keep an eye out for the encroaching ULEZ are:
Hackney
Lambeth
Lewisham
Haringey
Barnet
Ealing
Newham
What are the ULEZ standards and does my vehicle comply?
The standards will be staying the same, but if you're driving in the new area of the ULEZ don't forget to check that your vehicle meets these. The standards are…
Motorbikes, mopeds, quadricycles and motorised tricycles – Euro 3
Petrol cars, minibuses, vans and other specialist vehicles (up to and including 3.5 tonnes gross vehicle weight) – Euro 4
Diesel cars, vans, other specialist vehicles (up to and including 3.5 tonnes gross vehicle weight) and minibuses (up to and including 5 tonnes gross vehicle weight) – Euro 6
If you're wondering whether your vehicle is in line with these standards, or you don't even know what Euro 6 means, don't worry! You can use TFL's vehicle checker to find out if you will have to pay the daily £12.50 when driving through the zone.
What happens if I don't pay?
If you fail to pay the daily charge for driving through the Ultra Low Emission Zone, you will receive the dreaded Penalty Charge Notice, and you could be asked to pay up to £160! So, in the long run, making sure your vehicle is ULEZ compliant is a much more cost-effective option than the alternative. This is something important to look out for if you've just passed your test, and you're looking for a vehicle to buy.
If you need some more information on the ULEZ regulations, don't hesitate to contact us. If this doesn't yet apply to you and you're still looking for someone to give you the perfect driving lessons, let us know! Contact Lanes School of Driving on 020 8166 5678 or email .