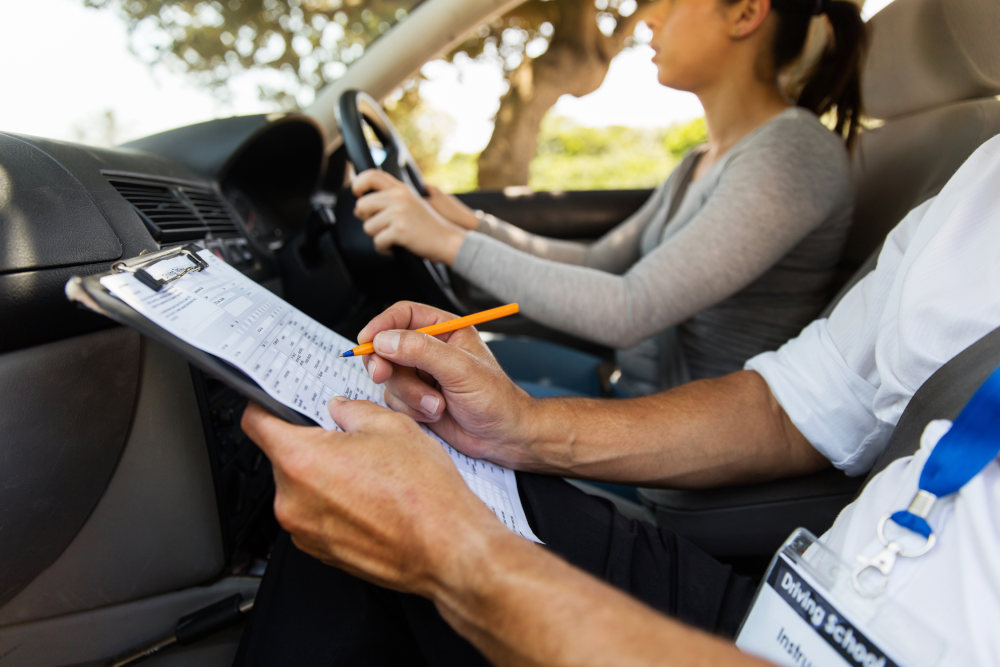 If you're about to start the process of learning to drive, it's understandable that you may be wondering how long it could take you. The real answer is that it is different for everyone, and so it's hard to say! However, there are a number of factors that could impact the amount of time you spend on your driving lessons. Let's find out how long it could take you to pass your test, and why…
What is the average amount of lessons someone has?
On average, a lot of people spend around 40 to 45 hours in their driving lessons before they're ready to take their test. This is the ideal amount of time in order for you to learn everything there is to know about being on the roads, as well as build up the confidence in carrying out manoeuvres. This amount of time could also be accompanied by 20 hours of independent practice. This solidifies your confidence and increases your chances of passing. You should also allow yourself time to learn the Highway Code and pass your theory test.
What could mean that you take longer to pass your test?
There are a number of factors that could cause you to take a little longer to pass your driving test. Everyone learns at their own speed, so if you take slightly longer, don't be hard on yourself. Let's find out some more of the reasons why you could require more lessons:
Being nervous on the roads

Confidence is a massive part of learning to drive. If you are more hesitant and have a large amount of nerves during the learning process, it's likely that you could require more lessons. This isn't necessarily a bad thing – you should invest in as many lessons as you need to feel confident and comfortable!

Not knowing your Highway Code

Your theory knowledge is a massive part of learning to drive. You must know the Highway Code so that you know road signs, road rules and more. You aren't able to take your practical test until you've passed your theory test, so knowing the Code and passing your theory test sooner rather than later could allow you to reduce the amount of lessons you will need.

Driving test wait times

Unfortunately, at the moment there is a very long wait time to get a driving test. Some tests aren't even available until around six months in advance. This, whilst out of your control, could mean that you have to have more lessons in order to keep your skill up to scratch. The longer practice could even mean that you're more likely to pass your test when you have it.
How can you try and reduce your learning time?
There are some ways you can try and decrease the amount of time you spend learning how to drive. This could consist of:
Invest in an intensive course

There are intensive courses that you can embark on that should allow you to pass your test much quicker than if you were to have weekly lessons, for example. An intensive course can be between one and six days, and gives the opportunity to learn everything you need to know in a very short space of time. These courses have a test included at the end.

Include independent learning

Independent learning and practice can help you build up the confidence in your own time. A lot of people find themselves getting nervous for driving lessons, and so by putting into practice what you have learnt during your lesson, you may feel comfortable quicker. As a learner, you aren't able to drive alone, so find someone with experience to accompany you.

Find out your learning style

Everyone learns in a different way. Find out what your learning style is, and you could find yourself flying through your lessons a little quicker than you would have. For example, if you learn the best by visual means, you could keep flashcards in your home with driving tips on them, and this will hopefully remind you of the important aspects in between lessons.
If you're eager to pass your practical test as soon as possible, your instructor is one of the most important factors. Here at Lanes School of Driving, all our instructors are approachable, encouraging and knowledgeable. If you're wondering about our lessons and how our instructors can help you, why not give us a call? We're available on 020 8166 5678 or on email at . Let's find out when we can get you on the roads!