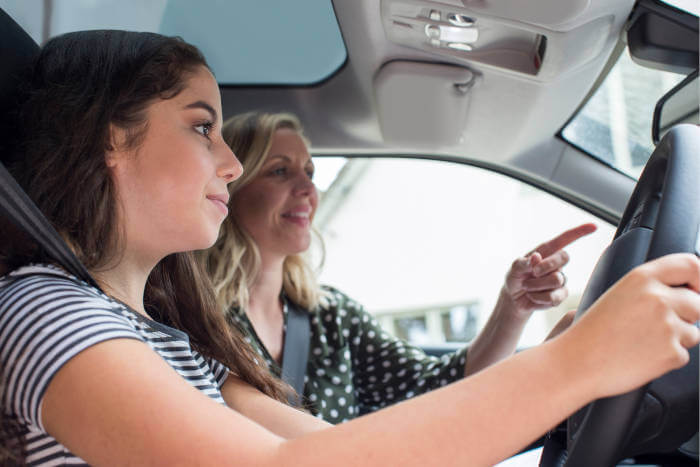 If you or your children are at the age when they are ready to start driving then you are probably wondering what the process is and how you go about it. Learning to drive and applying for your licence are fairly straightforward processes, and we're here to help by setting them out for you in a simple and easy-to-understand way to help you get on your way.
Provisional licences
The first step in the process is applying for a provisional licence. To do this, simply apply to the DVLA online, providing the following:
A form of identification, if you don't have a UK biometric passport
Your home address(es) for the previous 3 years
Your National Insurance number
It costs £34 to apply online and you should receive your provisional licence within a week or so. You can also apply by post if you prefer. For this, the cost is £43, and you will need to enclose an original identity document (if you don't have a UK biometric passport) and a colour photograph, together with payment by cheque or postal order. Your licence will take up to 3 weeks to arrive.
When can you apply?
You can apply for your provisional licence when you are aged 15 years old and 9 months. However, you can't start driving a car until the age of 17, although you can drive a moped once you are 16 years of age. The exception to this is if you are getting the higher rate of the mobility component of the Disability Living Allowance, in which case you can drive a car from the age of 16.
Can you drive with a provisional licence?
In short, yes. But there are rules that you must stick to and restrictions that you must adhere to. They include the following:
You must be accompanied by someone who holds a full driving licence and is over the age of 21. They must also have held their licence for a minimum of 3 years. This could be a driving instructor, parent or other eligible person.
The person accompanying you must be in the front passenger seat.
They must also be fit to drive. This means that they must be within the legal limits when it comes to alcohol consumption.
If you are in England you must display L plates on the front and rear of your vehicle. If you are in Wales, you must use D plates.
You cannot drive on the motorway unless you are under the supervision of an approved driving instructor and the vehicle must be fitted with dual controls.
In cars you can carry passengers – as long as your supervising adult fits the criteria above of being over 21, fit to drive and has held their licence for more than 3 years.
You are not allowed to have passengers on a moped on a provisional licence.
As soon as you pass your driving test these restrictions will no longer apply, even before you receive your full licence in the post.
For more details or for an approved instructor to get you from provisional to full driving licence get in touch with us at Lanes School of Driving. Give us a call on 020 8166 5678 when you are ready, and we'll get you on the road!