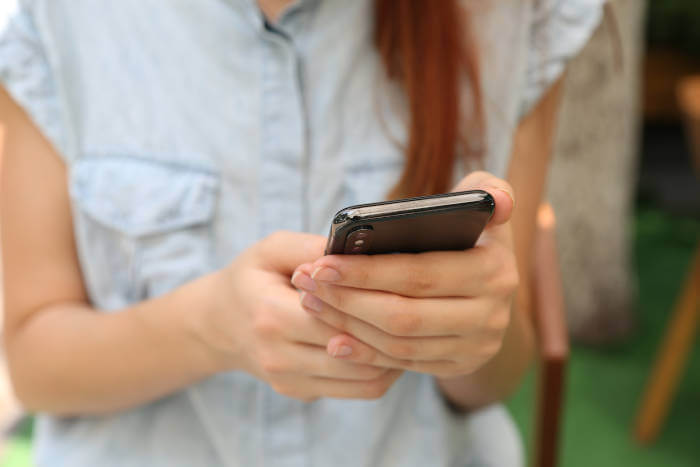 The top 5 theory test apps
The DVSA recommend 20 hours of revision before taking your theory test. Now, we know what you're thinking… it sounds dull – doesn't it? However, revising for your theory test doesn't actually need to be a task that you dread. In fact, there are plenty of apps available that can provide you with education whilst keeping things fun. Let's run through a few of the top-rated UK apps, allowing you to sink into that revision and become one step closer to gaining that all important driving license!
1. Official DVSA Theory Test Kit
Having been created by the DVSA themselves, you can rely on this app to be 100% accurate – a reason why it remains so popular amongst learner drivers. Available across iOS and Android, the app does come at a price of £4.99, but those will be pennies well spent as you will be able to revise and rehearse both sections of your theory test before sitting accurate mock exams. The questions throughout the app mirror the ones which you should expect on the real test with slightly alternate wording as well as 20 realistic hazard perception scenarios as well as the ability to revise the Highway Code. The app will also send you helpful and encouraging reminders as your test date approaches.
2. Driving Theory Test 2020 UK
This app allows you to trial for free, before paying a price of £3.99. This cost will allow you the options to listen to, as well as read, the questions in which you are attempting to answer and revise the Highway Code in their accompanying app, also included in the price. Available across Android and iOS app stores, you will have the options to both revise the questions and sit a mock test, ensuring that you are ready for your theory in no time.
3. Driving Theory Test 4-in-1 Kit
This app promises a first-time theory test pass, or your money back. Available on Android and iOS app stores at a cost of £4.99 you have the ability to test yourself on 85 hazard perception clips, the Highway Code, road signs and the theory test questions, and the app will monitor and track your progress over time allowing you to be aware of your results and know when you are ready to take the test. The app also contains bonus content uncommon across others. This feature informs you of the 10 top ways to avoid failing your practical test as well as additional exclusive offers.
4. 2020 Driving Theory Test
This app, available on iOS 10.0 or later, offers you a free trial allowing you to revise sections of Highway Code, alike exam questions, road signs and participate in hazard perception videos, accompanied with a cheat detection software, encouraging you to be truthful to yourself. You can then purchase the full app at a price of £4.99 to unlock the remainder of the questions within each section. The app also works offline, allowing you to practice whilst on the move.
5. Car Theory Test 2020
Unlike others, this app remains free throughout the entirety of its usage. Available on iOS and Android, you are able to track your progress as well as store any incorrect answers into the 'challenge bank', allowing you to go back and learn about any wrong answers you have selected by observing your constructive feedback. With a variety of questions, you can be sure that they will differentiate to those of any other revision materials, allowing you to become more confident and knowledgeable with your answers and not just adapt to the same wording across all mock tests. Night mode is also available to allow it to be softer on the eyes for those evening revision sessions.
If you are seeking advice about your theory test or if you would like to speak with one of our qualified driving instructors, contact us at Lanes School of Driving by calling 020 8166 5678 where we will use our 100 years of experience to assist you effectively.