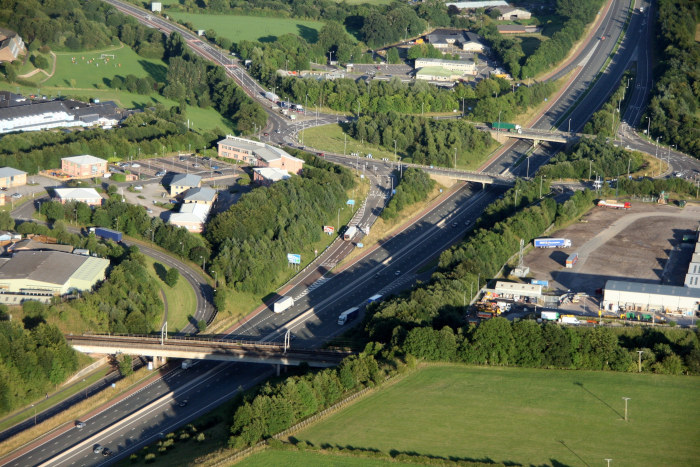 There are a number of toll roads dotted around the UK which you may encounter on your journey, and you are most likely to encounter then when travelling across the country. There are a total of 23 tolls all over the UK, 18 of which are river crossings. There is a high chance that on your travels you will eventually encounter one of these tolls, so it is worth knowing what they are, why they exist, and the process of paying a toll charge so that you do not suffer a fine. We have put together a guide to help you better understand, so allow us to talk you through UK toll roads.
What are toll roads?
A toll road is a public road that charges drivers a fee to use it. You will have to pay to continue driving on this road, bridge, or area. Motorists will either have to stop and pay the specified fee at a toll booth, or their number plate will be picked up by a camera and they must go online to pay the fee after their journey.
Why do you have to pay tolls?
The fees collected for toll roads go towards general road maintenance costs, as well as funding additional construction work and further road improvements. This continuous improvement and development of the UK's roads and bridges only helps to make the roads safer and more efficient, so all road users can have a more straightforward journey to their destination.
Where are UK tolls?
Allow us to highlight the most expensive toll roads in the UK. There are a total of two UK motorways which are major toll roads, these are:
M6 Toll – West Midlands
M25 – Dartford Crossing
There are an additional nine A roads which charge per use, these are:
A4 Batheaston Bridge – Bath, Somerset
A15 Humber Bridge – Hull, Yorkshire
A19 Tyne Tunnels – Wallsend, Tyne and Wear
A38 Tamar Bridge – Plymouth, Devon
A41 Mersey Tunnels – Queensway – Birkenhead, Liverpool
A57 Dunham Bridge – Lincoln, Lincolnshire
A59 Mersey Tunnels – Kingsway – Wallasey, Liverpool
A533 Mersey Gateway – Halton, Cheshire
A3025 Itchen Bridge – Southampton, Hampshire
How much are UK tolls?
Toll charges vary amongst the different motorways and A roads in the UK. For a standard car, the M6 Toll will cost £7.60 to use the mainline between 7am and 7pm on a weekday, or £7.30 on a weekend. The Dartford Crossing standard charge for a car is £2.50, and there is a wide variance in prices depending on the toll road or crossing that you are using. It is worth referring to the website of each one before setting off so that you know what to expect.
It is important to be aware of the various toll roads you may encounter once you eventually get on the road, so in order to prepare yourself for the different challenges you may encounter, contact our team at Lanes School of Driving. You can choose between block lessons to build up your experience, or intensive courses to prepare for your test as quickly as possible. Get booked in as soon as possible by calling 020 8166 5678 or email us at .