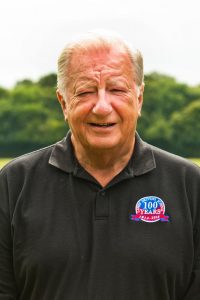 Being a team member is just great! ……
Having spent most of my working life in the Licensed Trade, running pubs and nightclubs, I decided to take early retirement. Mistake! After only 6 months I had started to take on the appearance of a couch potato/vegetable and was getting under the wife's feet. 'Go get a job' she said; so I did! I trained to be a driving instructor, joined Lanes and immediately felt part of a team. My 1st 11 pupils passed their tests first time and this gives a great buzz. However you also have to take the downers like those who fail by the narrowest of margins! Every pupil has its own challenges. Over the past 7 seven years Lanes have been most supportive and I now know why they are one of the oldest and successful schools in the country; it cares about the pupil. The staff behind the scene also do a fantastic job and provide great customer support.
Teaching people to drive is the best job ever and the adrenalin buzz when the pupil passes the test is something else!