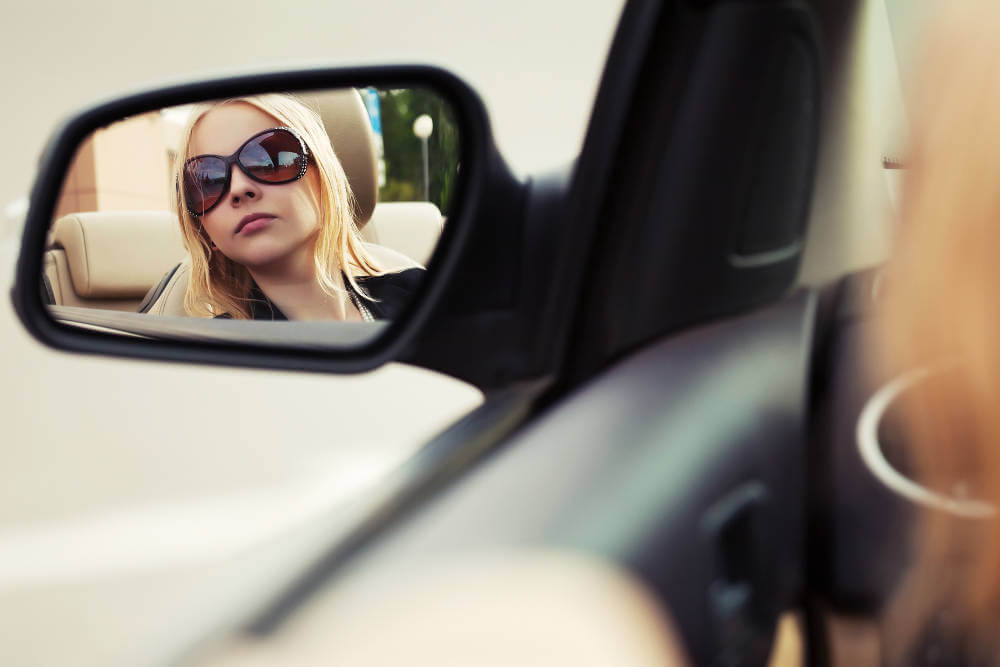 Learning how to use car parks is an important skill for any driver. When you have mastered this skill you will be able to park in supermarkets and multi storey car parks.
When learning to park, you should develop a feel for the length and width of your car and should be able to accurately assess the measurements of spaces outside your vehicle. You must be aware of our surroundings at all times. Checking your mirrors, indicating, and looking over your shoulder are all essential when parking.
Parking in car parks involves a maneuver known as bay parking. This should be distinguished from parallel parking, which is used for parking on the side of a busy road.
The skills involved in bay parking are very similar to the skills needed to reverse to the left and reverse to the right.
When using parking bays, we recommend that you reverse into them when parking. This makes it much easier when it is time for you to leave, as you simply drive forwards with a clear view of where you are heading. It is not only much safer to reverse park, it is also more economical in terms of fuel usage.
Key pointers
When preparing to park in a car park it is essential that you reduce your speed to a very slow walking pace. Always watch out for pedestrians at all times and maintain careful observation of both the front and back of your vehicle.
When choosing a parking bay, make sure that there is enough space to both park and open your doors. Otherwise you will not be able to get out.
How to park
Always allow yourself plenty of room to park. We advise that you drive past the bay you have chosen and stop about two car lengths past it
After observing all around you, select reverse gear and get ready to manoeuvre into the bay.
Keep control of your clutch and brake pedal to control your speed. Start to steer your car fully to the right (or left). You should aim the rear end of your car to point towards the bay. Your front end will start to swing out, so keep an eye out for other cars and pedestrians.
Use your mirrors to guide you. If you look into each side mirror you should see a white parking line. To be doubly sure, you can open your window and look behind you to check you are sliding your car in between the lines.
Keep looking behind you and reverse slowly, and keep glancing at your side mirrors. Keep going until the white line of the bay appears to be level with the top of the back passenger seat.
When your car is straight and parallel with the white lines, straighten your steering so that your car ends up parked in the middle of the two lines.
Call us today
Lanes School of Driving has been teaching people to drive since 1914. Today we are one of the largest independent driving schools in the UK. If you want to learn more about using car parks or any other aspect of driving, we can offer you tailored one-to-one lessons with one of our expert instructors.
Why not give us give us a call today to find out more.