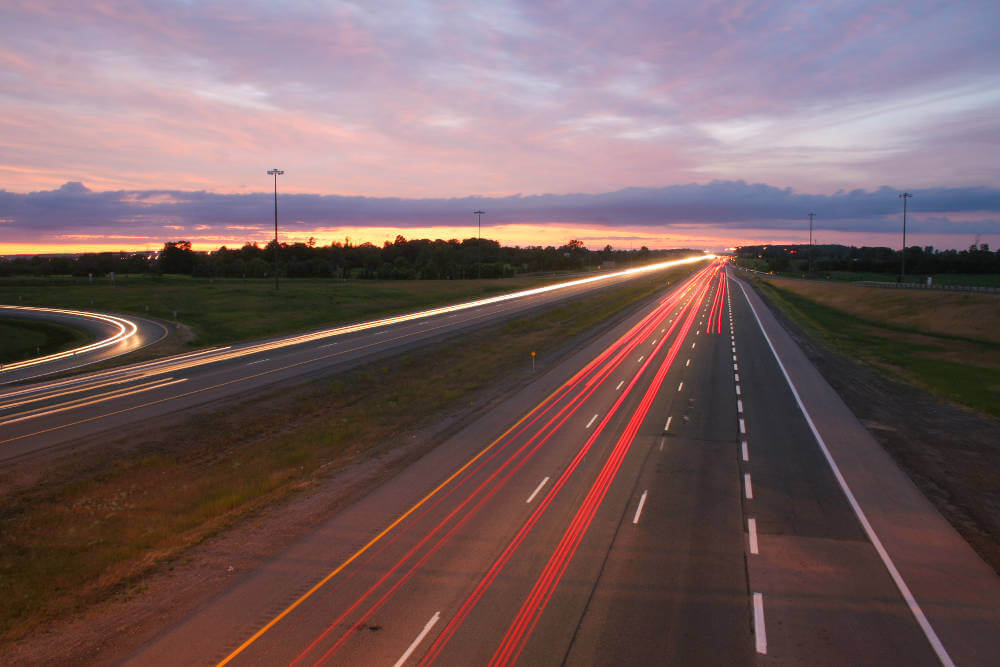 Following the recent announcement that driving tests will be changing from the 4th of December 2017 (see our previous blog for full details) further changes are coming to the way in which new drivers learn how to drive.
Although not due to be introduced until sometime in 2018 – the exact date has not yet been made public – the Driver and Vehicles Standards Agency (DVSA) has announced that learner drivers will be allowed to take driving lessons on the motorway.
At the moment it is not yet possible for an unlicensed driver to drive on the motorway, they can only do so once they have passed their test. It is, however, possible to take a voluntary Pass Plus course once a driver has qualified which provides practical training to improve driving skills and gain more experience under real road conditions.
However, from 2018 learner drivers will be able to take motorway driving lessons as part of their training. There are a number of benefits for learner drivers with the introduction of this change:
They will have a more varied and broad driving experience giving them the opportunity to gain a greater understanding of the different types of roads, rules, and conditions of driving
They will learn how to safely join and exit a motorway, how to use and change lanes, and how to overtake
They will have the opportunity to practise driving at higher speeds and to put theory into practice, something which is not currently possible
The change is not compulsory, but will be at the discretion of driving instructors who will be best placed to determine whether or not a learner driving is ready to drive on the motorway. Standard conditions will continue to apply, with only cars fitted with dual controls able to be used and learner drivers will have to be accompanied by qualified and approved driving instructors – it should be noted that trainee driving instructors will not be able to take learner drivers on to the motorway.
Driving instructors will need to clearly show that the car is being driven under instruction. They can do this either by retaining their school's roof-top box or, if they prefer to remove it, must display L plates at the front and rear of the car. While the DVSA is not proposing to issue further training for instructors themselves, additional guidance and advice will be provided. This is in addition to the changes that will be introduced to the learning materials and car driving syllabus when they are updated to take account of this change.
Keep an eye out on the DVSA website for further details or on this blog – as soon as further details become available we will let you know.
Talk to us
At Lanes School of Driving we have been helping drivers stay safe on the road for over 100 years. To find out more about any of our courses, including Pass Plus which continues to be the only way to learn and practise motorway driving until the new changes are introduced next year, or for advice on any aspect of driving, just call us on 020 8166 5678.