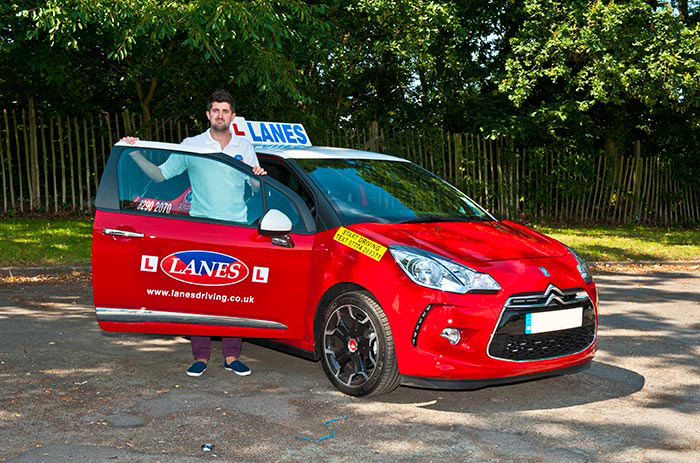 Have you been waiting for the chance to take the leap and delve into a new career that fits around your schedule, gives you an element of freedom and provides you with a sense of fulfilment each day? Why not consider becoming an ADI (Approved Driving Instructor) – there is no better time than now!
With our teaching here at Lanes School of Driving being put on hold for the last year for the safety of our staff and students, there are hundreds of locals across the country who are itching to get out onto the road again, and you could be the one that allows them to do that!
As well as passing pupils for over 100 years, we have also been training and passing instructors for over 40, so we'd like to think we know our stuff! Allow us to explain just how our instructor training course is carried out in our simple three step process.
The course
Step 1: Theory and hazard perception
As well as having access to DVSA approved reference books, we provide classroom sessions at our training sites with approved driving instructors. With over 400 hazard perception clips available for you to revise, as well as a range of supportive DVD's, your theory examination could be a breeze. However, if you fail, don't fear. Step 1 allows you to retake as many times as you need.
Step 2: A test of your practical driving
Qualified trainers will accompany you on the road for 20 hours to assess your driving skills and train you to fine-tune your actions if needed, ensuring that they are on par with DVSA standards. Once you have passed this assessment section, you will be able to drive as a Trainee Driving Instructor with Lanes Group of Driving Schools.
From here, you will be provided with a provisional licence for a six-month period, allowing you to teach pupils within a sponsored driving school. Within the first three months of this provisional period there is a requirement to train for an additional 20 hours. Completing this will allow you to feel confident in your instructing ability and begin to earn as you move onto the final stage of our three-step process.
Step 3: Test of instructional ability
The final assessment will take place over two 30-minute sessions where you in-car trainer will act as a pupil. The preparation for this includes 40 hours of 1-to-1 training (carried out in two-hour blocks), as well as classroom tuition. You can tailor these resources to suit you and your way of learning, as well as current working commitments.
Whilst step one of the training allows multiple retakes, steps two and three require a pass within three attempts. However, with the resources we provide and the one-to-one sessions both within the classroom and vehicle, we have no doubt that you will pass these!
Once you have completed all three stages and passed your training, you will become a fully qualified ADI and be granted a job with our team at Lanes School of Driving.
Payment for our driving instructor training course is split over a 12-month period, so no matter how long it takes you to train and gain your qualification, there will be no large upfront investment.
The benefits of working as a qualified ADI with Lanes School of Driving
You will be provided with a full diary that you can alter around your lifestyle and commitments
You can experience uncapped earning potentials
You will receive support from a driving school who have been successful for over 100 years
You will be provided with the latest model vehicles
You can benefit from our in-house loyalty schemes
A fully managed social media account will operate in your training area, providing you with new teaching opportunities all year round
You will work alongside a trained office team who will successfully manage your bookings for you
Already qualified?
If you are already a trained and qualified driving instructor looking for a new opportunity, get in touch with our team today. We would love to hear from you and get you on the road in the hoot of a horn!
For more information on our driving instructor training course, or to find your nearest Lanes School of Driving centre, get in touch with us today. Call 020 8166 5678 or email and we will be delighted to help you.