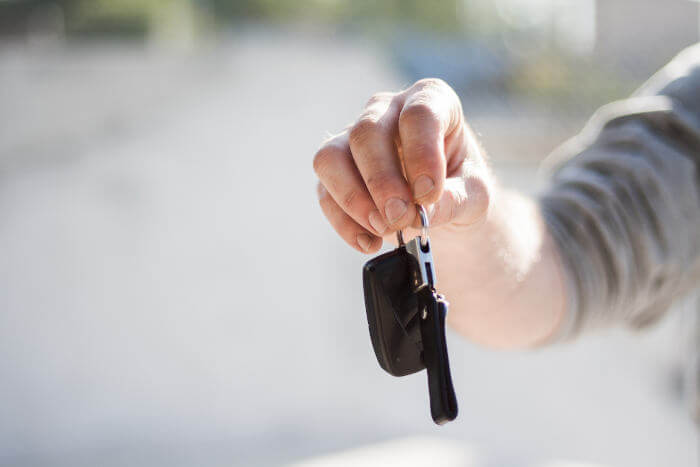 Since your first driving lesson, you would have had someone in the passenger seat next to you, observing your driving skills and there to help if you needed a hand. However, once you pass, this safety blanket can be lifted. Most new drivers find the first journey alone daunting and often opt for a parent, sibling or friend to sit with them whilst taking to the road. There will come a time where you will need to travel alone, whether that is to get to school or work, to fill your car up at the petrol station or to re-pay your parents and be on stand-by lift duty! Here are some things you could consider, allowing you to relax when driving alone for the first time.
Drive those smaller journeys.
If you are nervous about driving alone, opting for a smaller journey would be a clever move. Stay somewhere close to home, or choose a small route that you are familiar with, such as to your school and back. Doing this a few times will ease you into driving alone without you even noticing and before you know if, you will be taking additional turns and elongating your journey time whilst still feeling confident.
Head out during a quieter time of day.
You don't have to straight head out onto the road as soon as you pass your test and your new drivers insurance becomes valid. You are allowed to wait, and this may be a smart idea. On the weekdays, first thing in the morning, the traffic will be at a high with children being dropped to school and adults on their way to work… you could also expect to see a few episodes of road rage at these times! The same will happen at around 3pm and 5pm. Taking your car out around lunchtime will ensure that you are on the road at a time when the rest of the world isn't rushing from A to B, allowing you to relax on your own, refresh your brain on the way in which your car works and enjoy your journey.
Be prepared for different weather types!
If you climb into your car, start your engine and then notice a few rain drops on your windscreen, this could be enough to get you back out of your vehicle and indoors again. Your driving instructor may have taken you out during various weather types for this very reason without you being aware. You shouldn't let this weather change daunt you. To ease you into it, why not take a small drive around the block a few times when you notice that it is raining outside. Gradually, you could elongate your chosen route until the weather becomes a factor which you no longer consider.
Choose your music wisely.
When learning to drive, instructors don't usually allow music to play in the background. If you have practiced with a family member, they may have put the radio on quietly in the background, but this is often a rare occurrence. You now have the chance to create a playlist full of your favourite songs and play them as many times as you wish. This is likely to be one of the most exciting things about driving on your own, and it is a joy which never fades! Picking positives like this will allow you to find reasons in which driving alone can be an enjoyable experience and before you know it, you may just be that person who gets caught singing their heart out to a Beyoncé classic at the traffic lights! Of course – it is important to keep the music at a volume which allows you to clearly hear the vehicles on the roads around you. You must also refrain from changing the channel or volume whilst on the move as this is an offence and you could be penalised.
If you are nervous about driving alone, here at Lanes School of Driving, we offer After Pass Courses, such as Pass Plus, Motorway Courses or Parking Lessons, each of which are designed to ease you into the world of driving after collecting your full drivers licence. If you would like to enquire about these or any other driving queries, contact us by calling 020 8166 5678 where we will be happy to help.