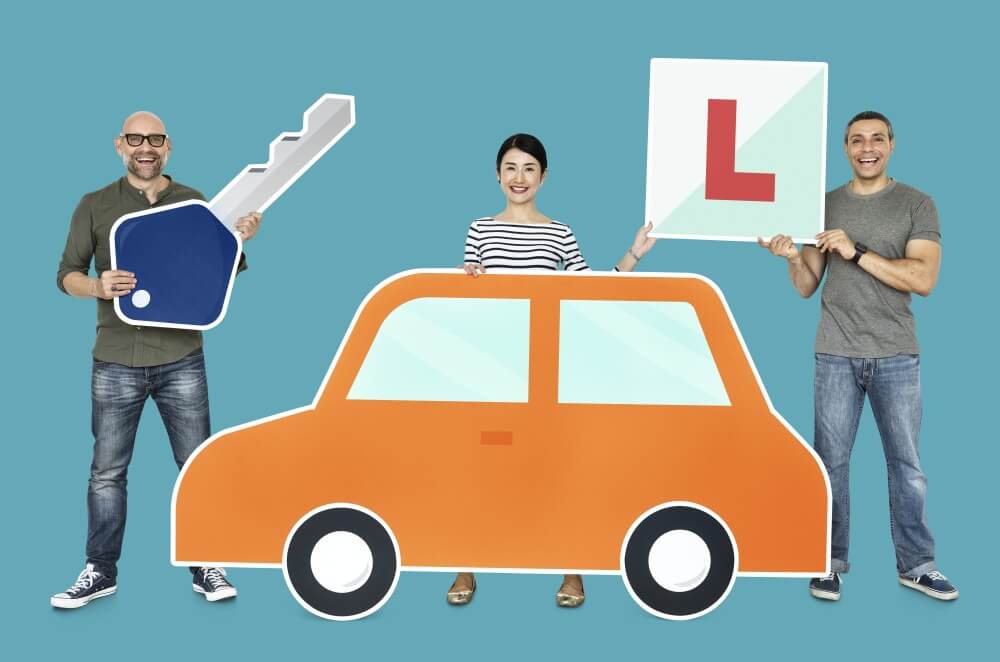 It is common to see numerous learner drivers and instructor vehicles on the road at any time of day, but are you allowed to learn and take the test in your own car? Technically, yes. You can use your own car for lessons, and even for the practical driving test, so long as it meets the correct requirements. However, it may not be the safest of options, especially at the start, for these three main reasons.
Requirements
It is the duty of your instructor to ensure that their vehicle is operating as it should, consists of no faults and meets with the correct requirements and regulations for a learner vehicle. They will ensure that levels of oil, water and petrol are kept up at all times, as well as full function of the pedals, seatbelts, airbags and the car's controls so that they don't impact your driving abilities. This way, as you may be nervous when taking to the road for the first time, all you will need to worry about is how to operate and maneuver the vehicle. You can rest assured that everything else has been monitored and is in good condition for your safety.
Dual controls
When starting out with your driving lessons, it is only appropriate to take the lessons in your instructors' car. You will be new to observing the ways of the road, as well as the challenge of multi-tasking and remaining in control of the car at all times. This is where dual controls become a necessity in keeping the both of you, and other road users, safe. It is normal to be daunted by these factors, and you may not pick it up first time round – or even second! – but after a few lessons, your instructor will ease off of the use of their pedal control and allow you to take to the roads while operating the car independently.
Clear signage
Once you take to the road, you may experience other drivers who appear impatient and, wrongly, take these moods out on you, often by the use of their horn or overtaking you. If you were in your own car, the rate in which you experienced these situations would rise due to other drivers being unaware of the fact that you are a vulnerable learner who is new to the roads. This would add unneeded pressure to your driving ability, possibly distracting you from the more important things that you need to focus on. This is where learning in your instructor's car will come in handy for you. With the car clearly labelled at all times, this will allow other road users to become aware of the fact that you are learning to drive and the level of patience that they have with you will increase, because let's face it – we've all been there!
If you do have your own car and your skills reach a certain point, your driver may ask if you would feel comfortable taking a lesson in your own vehicle, meaning that there would be no option of dual control and you will reduce the level of clear signage. If you agree, they will have to check that your car meets the following requirements:
The vehicle is taxed and insured correctly
Has a valid MOT (if eligible for one)
Has no warning lights showing, such as faulty airbags or brakes
The tyres comply with the legal tread depth and are inflated to the correct pressure
Has a working speedometer which allows you to reach a speed of up to 62mph
All pedals operate correctly
They will also need to ensure that the following is fitted:
An additional rear-view mirror (for the instructors use only)
At least two 'L' plates are fitted, one at the front and one at the rear
A working seatbelt, airbag and sturdy head restraint on the passengers' side
Taking a few lessons in your own vehicle will ensure that, once you have passed the practical test, you will be confident in driving your own car. This is an essential skill to learn, but it can be picked up at any time. You will not need to do this before your test date if you are unhappy to do so. Your instructor is able to take you out on follow up lessons once you have passed which will allow you to feel comfortable in your own car whilst being without input from a passenger and also experience new roads, such as motorways.
Taking the test
You are bound to be nervous on the day of your test. You may feel the pressure of your friends and family awaiting that call, or perhaps you haven't told anyone and wish to surprise them with your pass certificate afterwards. This is why we recommend taking the test in your instructor's vehicle. With all the regulations we have mentioned above, we feel it may impact your nerves too heavily if you will have to worry about additional factors, such as insurance or warning lights failing. If this did occur, your car would be recalled for safety reasons, resulting in you having to re-book you test for another time. Within your instructor's car, there is next to no chance of these things faulting due to in-depth checks at the end of each learners' lesson. This will allow you to focus on the drive itself, rather than the car, improving your focus and chances of passing.
If you have any questions about your own vehicle or would like to speak with one of our experienced instructors about starting your driving lessons, contact us at Lanes School of Driving by calling 020 8166 5678, or email us at where we will be happy to help you on your journey to passing.