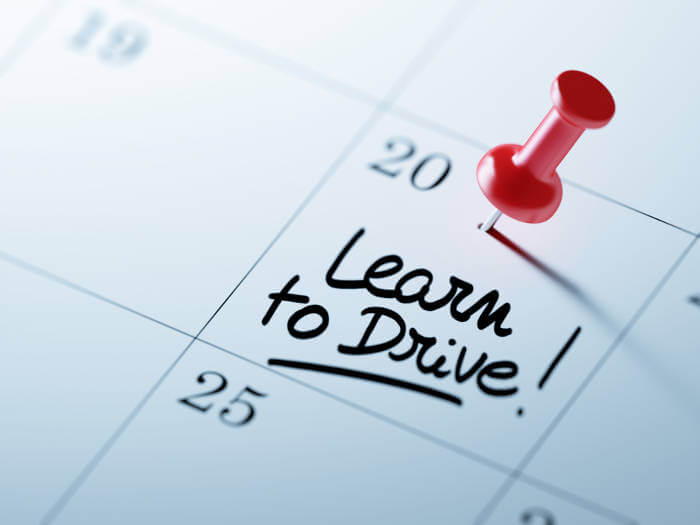 You have decided that it's time to learn to drive and are now trying to figure out the best way of doing so. With so many driving schools and instructors out there it can be a little overwhelming to know what is best to do. It doesn't matter whether you are young or a little more mature, whether you have some driving experience or not. What matters is that you get up to the right standard to be able to take your driving test and pass successfully. Before you start looking around to book your first lesson, it's worth having in mind what sort of instruction you want and what the benefits and disadvantages are. Which is the right course for you – a standard or an intensive one?
There is no legal minimum set by the Driving and Vehicles Standards Agency (DVSA), it is up to you and your instructor to know when you are ready to take the test. Your driving instructor must, however, be approved by the DVSA. On average it takes between 40 and 50 hours of instruction and practice to feel ready to pass your test successfully.
Standard courses
A standard course will see you taking anything between one and three lessons a week, each lasting around an hour and a half. The benefit of doing it this way is taking the time to learn at your own pace and get some practice in with a friend or family member, who is already qualified, to embed what you learn with your instructor and get some experience of being on the road without them. The downside to this option is that it will take you longer and may cost you more in the long run.
Intensive courses
The other option is to take an intensive course. You may be pressed for time and need to get on the road fast, or you may have some driving knowledge but not enough to get to test standard. An intensive course can help you do just that in a compressed period of time. It works by spending a few days with an instructor getting all the knowledge and practice you need. This could be as many as six hours a day for five days, so it is definitely intense!
The benefits are the speed with which the course can be completed and the fact that you can be ready to take your test after just a few days. It can be a cheaper way of doing it as well, as you are committed to the hours that make up that intensive course.
The downside, if you are on the younger end of the scale with little previous knowledge or driving, is that the level of road-user experience that you get with an intensive course is no match for that which comes with a standard one. However, it may be just what you need if you do have some experience already and want to get on to the road quickly.
If you are looking for an approved driving school with the experience and expertise to help you decide which course is right for you and to get you qualified and driving, look no further than Lanes School of Driving. We have over 100 years of experience under our belt and enjoy getting new drivers on to the road, safely. For information on any of our courses or advice on which is right for you just give us a call for a chat on 020 8166 5678.