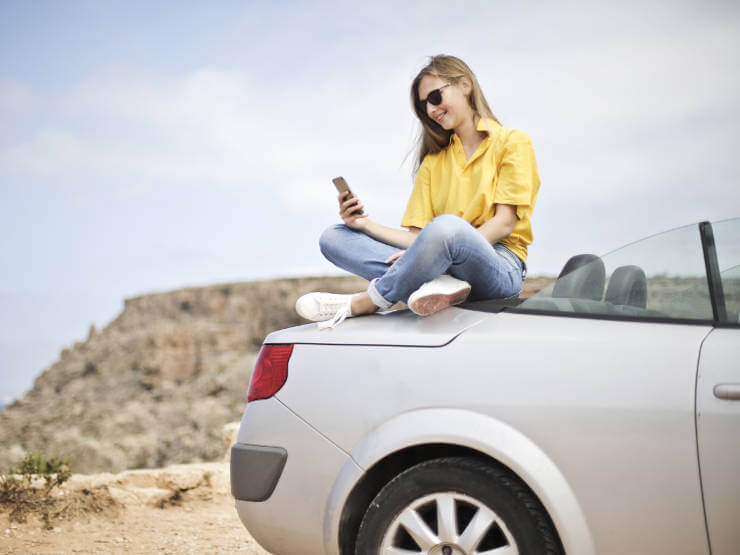 With a smartphone app for practically everything these days, this month we have rounded up some of those that could prove useful for new and learner drivers to make things that little bit easier for you as you start out on your driving journey.
Pass your theory test with flying colours
Written by the people who set the test, The Official DVSA Theory Test Kit app supports learner drivers to study and prepare for the exam. Bursting with information on all 14 topics covered, take mock tests and prepare for the hazard perception element of the test with 20 interactive video clips. If your test is coming up, this could be £4.99 well spent.
Compare and save
MoneySuperMarket has a nifty price comparison app which enables you to compare prices on car insurance for new and existing drivers, classic cars, and more. Shopping around can often bring premiums down so it's great to have a tool to do the legwork for you.
Get rewarded for being a safe driver
Aviva Drive promises those who drive safely a discount on their car insurance policy. Once you have downloaded the app and have registered, simply turn it on every time you get behind the wheel and after 200 miles of your acceleration, cornering and braking being tracked, you will be given a score.  It is this magic figure that will determine if you are eligible for a discount, and it works as follows:
Score
Annual Price under £200
Annual Price

£200 – £399

Annual Price £400+
0 to 3
No additional saving available
0%
0%
3.1 to 5
No additional saving available
3.5%
7.0%
5.1 to 7
No additional saving available
7.0%
14.0%
7.1 to 10
No additional saving available
14.0%
28.0%
*reproduced from Aviva.co.uk
With a whole host of features, including the recently launched Dash Cam, head to Aviva.co.uk to find out more.
Know what's happening on the roads
Waze, which is owned by Google, makes getting from A to B a little easier. It tells you about traffic, roadworks, incidents, accidents, and more in real time with live traffic reporting provided by users. We also quite like the range of celebrity voices available to guide you to your destination!
Make faster petrol payment
BPme is a handy app (with a built-in station finder) that once registered, lets you type in your pump number and the amount you want to spend from the forecourt before filling up and driving off. Ideal if you're the type of person who often leaves their wallet at home, or if you're travelling with children and don't want to unload everyone in order to pay. You can also link your Nectar card and collect extra points, and if you want to keep track of receipts you can receive an email summarising the transaction.
Take the stress out of parking
JustPark flags available parking spaces to you depending on your location and distance settings. You'll also be notified if a space is going to be available and how much it will cost (if applicable). Registration is via your Google or Facebook login and you can pay using Apple or Android Pay, saving even more time.
Whilst we've listed only a few, there are so many more apps making drivers' lives easier. Please remember, however, you should only use these apps when it is safe to do so and phone handsets should be placed in a cradle at all times whilst you're driving.
If you're looking to start on your driving journey, or are interested in one of our refresher courses, our team at Lanes School of Driving can advise and help. We have been keeping people safe on the road for over 100 years and can make sure you stay safe too – just call us on 020 8166 5678.