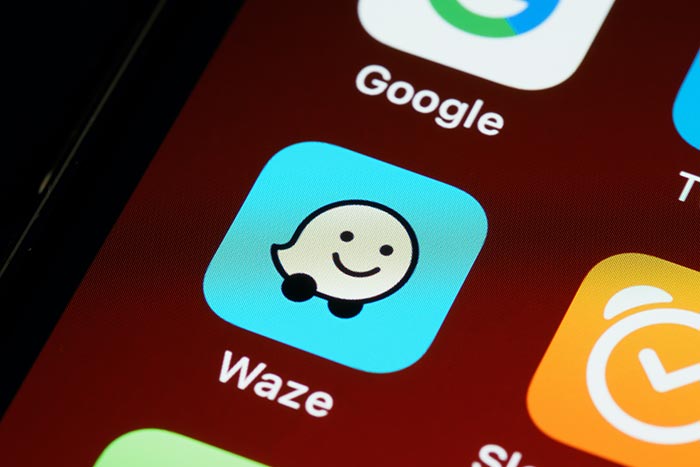 Since 4th December 2017, a handful of changes were made to the way in which practical driving tests were carried out. One of these changes was to ask four out of five test candidates to follow the directions provided by a sat-nav that was to be supplied by the examiner. Since this change came in to play, the production and use of sat-nav apps have risen, and to save you the time and effort in testing them all, we have created a list of the four best sat-nav apps for use in 2021.
Google Maps
Cost: Free
Available on: iOS and Android devices
An app provided to us by Google itself is incredibly powerful. The search engine provides the ability to inform us of our inputted locations opening hours, as well as street view, allowing us to see a photographed image of the front of our chosen location. It also withholds the ability to provide us with a selection of routes to suit an array of drivers, from the 'avoid all motorways' option to 'fastest possible route' which utilises real-time data to assess traffic, road closures and alternative routes.
Waze
Cost: Free
Available on: iOS and Android devices
The most appealing function of the Waze app is its ability to navigate around real-time traffic, road works and road closures, as well as accurately alerting you of approaching speed cameras, potholes and accidents. Although this service relies upon the power of its users to report issues or warnings on the road, the app can provide you with a strangely accurate prompt whilst directing you to your chosen location safely.
Apple Maps
Cost: Free
Available on: iOS devices
Apple maps comes as standard along with any Apple product and, unlike other directory apps, allows you to find your way to your chosen location, no matter your mode of transport. Whether it be on foot, on a bicycle, on a train, in a taxi or driving your own vehicle, Apple Maps can guide you along your simplest route with a clear voice guidance. Linking to TripAdvisor, the app can also inform you of the reviews, along with images and information on your chosen location, and other businesses nearby, supplying you with back-up locations should you wish to change your mind at the last minute!
TomTomGo
Cost: 1-week free trial and then a monthly cost of £1.99 per month
Available on: iOS and Android devices
It's no surprise that this has proven itself to be a highly popular mapping app, despite its monthly cost whilst its competitors remain free. It bears qualities which alert you on real-time traffic hold-ups, speed cameras and accurate speed limits on your current road, whilst also projecting the same quality if displayed on a screen within your vehicle as it does on your phone. The app works to inform you of general points of interest which you are due to pass on your route, as well as your chosen locations nearest parking zones.
At Lanes School of Driving, we have been successfully passing learner drivers for over 100 years, throughout all theory and practical test updates. To arrange for driving lessons in 2021, get in touch with us today by calling 020 8166 5678 and we will be happy to assist you onto the road as a qualified driver.