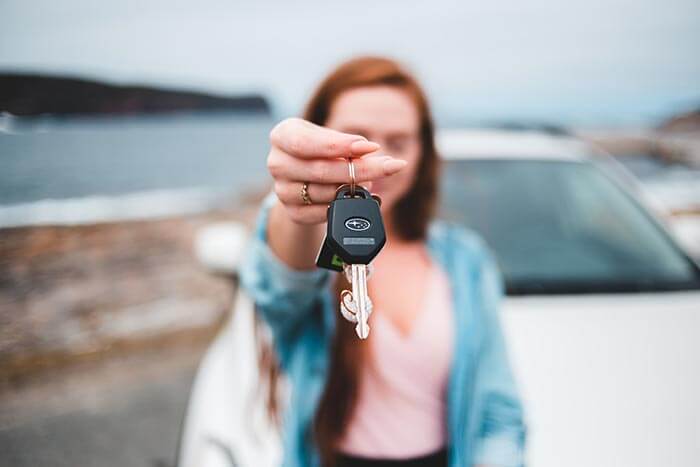 Upon waving a fond farewell to 2020, the thought of new year's resolutions begin to linger in our minds. Making 2021 a year of improvements may not be too much of a challenge, but why not push the boat out a little further and challenge yourself to fulfil a resolution which, quite literally, can change your life, such as learning to drive. "Why would this be a good new year's resolution?" I hear you ask. Allow us to show you just how!
Independence
If you are still living at home, having your own vehicle can give you a great sense of independence, allowing you to experience freedom on your own watch, with the ability to transport yourself to wherever you wish to go, without having to depend on an elder to collect you.
Employment opportunities
Many jobs in uncountable sectors often require a driver's license which could allow you to complete tasks such as chauffeuring clients, delivering goods or attending various meetings. Without a license, employers may find it impractical to hire you, eventually limiting your career opportunities.
A lifetime advantage
Once you have passed your driving test, the license is yours (subject to renewal). Whether you have the need or desire to drive instantly, or to begin within the next few years, having a valid license at the ready will allow you to set off whenever you require. Refreshers are also available if you feel you need a brief reminder before taking to the roads in your own vehicle.
A worldwide skill
A driving license that has been awarded in the UK will allow you to hire and drive a car overseas. Driving is a skill that can be used all over the world, allowing you to navigate your way from country to country if you wish!
Broaden your options
Watch the options of your day to day life broaden, with the ability to pop to your local shopping centre in the spur of the moment, meet with your friends at a restaurant out of your local area or visit a relative without having to depend on public transport and connection links!
Driving brings a whole lease of life to anyone who holds a valid license, and with our team at Lanes School of Driving, we have been successfully passing learners for over 100 years. To speak with us about arranging your lessons for 2021, give us a call on 020 8166 5678 and we will be happy to aid you in ticking off that new year's resolution!