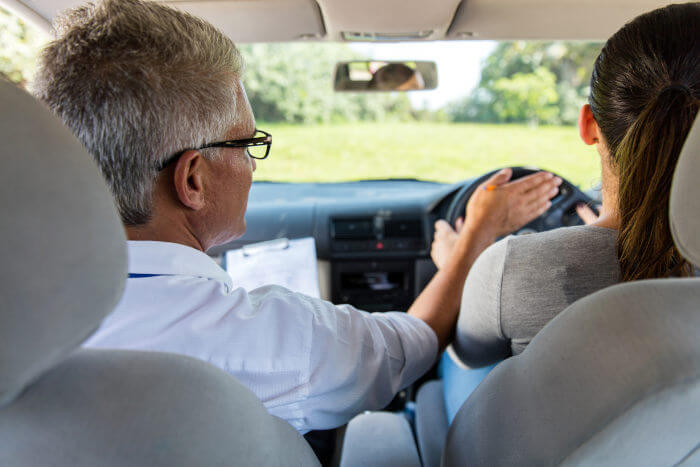 It's ok to be feeling nervous about your driving test. Of course, you really want to pass and be rewarded for your hard work. Try not to worry too much. The examiner is not there to trick you and they won't ask you to do anything you haven't practiced many times before during your lessons.
Having said that, it's good to be prepared for the big day and to know what to expect.
What to bring for your driving test?
Make sure you bring the following essential items:
Your photocard provisional licence
Your theory test pass certificate
A car which is properly insured and licensed – you can use your driving instructor's car or your own.
How long does the driving test last?
You'll be driving for 40 minutes during the test.
What happens at the start of the driving test?
Before you start driving, you'll be given an eyesight test. You'll be asked to read a number plate from a distance of 20 metres. If you can't, the test will end and you'll have failed
Show me, tell me questions
Before and during the test, you'll be asked two vehicle safety questions known as the 'show me, tell me' questions:
Tell me question: Explain how you'd carry out a safety task. This question is asked before you start driving.
Show me question: Show how you'd carry out a safety task. You will be asked to demonstrate this while driving.
What happens during the driving part of the test?
Your driving test will be conducted on a test route designed to be as consistent as possible and take you through a range of typical road and traffic conditions. During the driving test, your driving examiner will give you directions for you to follow and ask you to carry out set exercises.
General driving skill
Your examiner will assess your general driving skill. They will also ask you to perform one reversing exercise.
The reversing exercise will be one of the following:
Parallel park at the side of the road
Park in a parking bay – either by driving in and reversing out, or reversing in and driving out
Pull up on the right-hand side of the road, reverse for around two car lengths, and rejoin the traffic
You'll also be asked to perform an emergency stop.
Independent driving
There will be a part of your test where you'll be asked to drive independently by following:
Traffic signs
A series of directions
A combination of both
What happens after your driving test
If you haven't committed any serious faults, and you haven't made more than 15 minor faults, you will pass your test.
If you've passed, well done! Your examiner will:
Tell you about any faults you made
Give you a pass certificate
Ask if you want your full licence to be sent to you automatically (within 3 weeks) – if so you'll need to give the examiner your provisional licence
If you haven't passed, your examiner will discuss your faults. Try not to feel too bad about it. Learn from your mistakes, and you can book another test 10 working days away.
To help you pass your driving test the first time, get in touch with our team of instructors at Lanes School of Driving. We've been helping people pass their driving tests for over 100 years. Just give us a call on 020 8166 5678 and you can be our next success story.