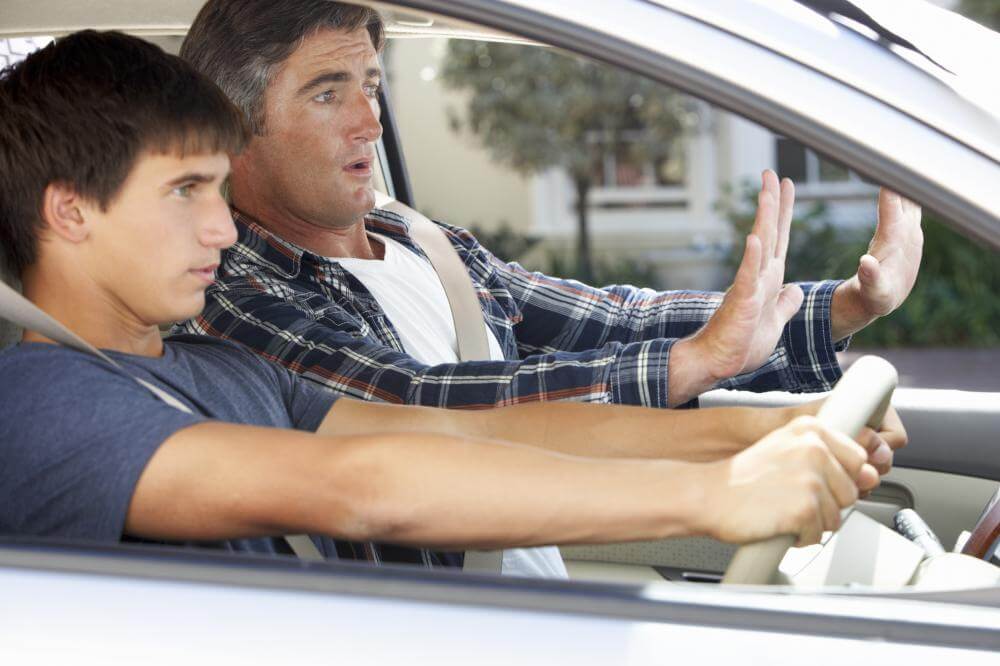 Once they approach their later teens, most children will want to learn how to drive. Not only is it a modern 'right of passage', it's always a way for your child to express their independence. It will also scale down your services as a taxi service!
However, a parent worries enough about their children without having to worry about them being on the road in charge of a motor vehicle. Here are some tips on how you can remain calm about the thought of your child being alone on the road.
Their first steps as a driver should be under the supervision of a professional
 If you can drive, then you may think that driving lessons are a waste of time. You can drive, so why can't you teach your offspring to drive?
The truth is, driving a car and teaching someone to drive a car are two very different things entirely. When you put someone in front of a steering wheel for the first time, they are likely to be extremely nervous, and should an unexpected situation arise, they will panic.
A professional driving instructor will know how to handle first-time drivers – they have of course handled countless first-time drivers throughout their instructing career.
Most driving instructors also have dual-controlled vehicles, so that they can safely intervene if a dangerous situation does arise.
 Learning to drive is all about learning how to pass your test
How long is it since you passed your test? Twenty years ago? Twenty-five? How much can you remember about it?
Even if you can remember a lot about your driving test, you'll find that the modern driving examination has changed a great deal since then. Would you be able to pass a modern-day driving test? Do you always drive in the manner that would pass the scrutiny of an examiner?
Again, if you want your son or daughter to learn how to drive properly, safely, and in a manner as desired by a driving test examiner, then it's much better if you leave it to the professionals. They will know the correct way in which you should drive if you want to acquire a driving licence.
Eventually, your child will become confident enough for accompanied driving
Once your child has had enough lessons, they will be confident enough to drive with you accompanying them. When this time arrives, you will need to cement what they have taught by their instructor. Make sure you encourage them to drive defensively – to anticipate problems before they occur and to keep an eye out for potential hazards.
Put yourself second – if you suggest something and your child say 'but my instructor says I should do this' then agree with your child and their instructor. No matter what you may think, the way that your instructor says driving should be performed is the correct way!
When then the time comes and your child wants to drive, follow the above tips if you want to give them the best chance of obtaining their licence. Don't forget to bin your 'Dad's Taxi' or 'Mum's Taxi' stickers as well!
Lanes School of Driving has been teaching pupils to drive for over 100 years. Our school is well established in London, Kent, and Surrey. If you are local to us please give us a call today on 020 8166 5678. Do not worry about making your way to your local Lanes driving school. We can pick you up from your front doorstep.
Don't worry, if your town is not listed here, we will still come to your door and pick you up – at no extra charge!