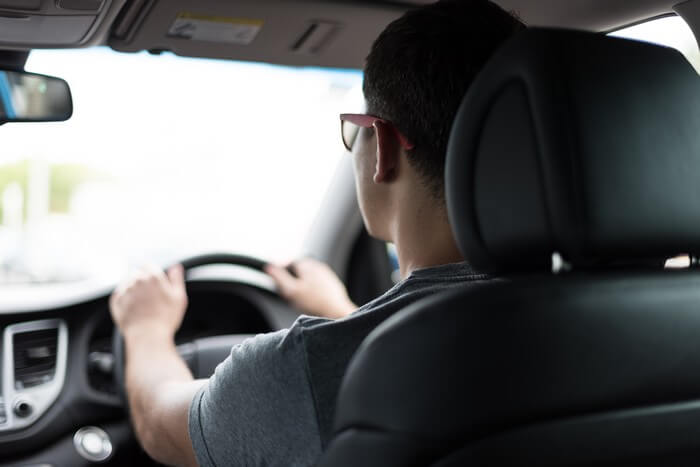 Failing your driving test can be crushing. All your dedication and hard work seemingly for nothing. But don't despair. You're not alone. In fact the data shows that over half of learners fail on their first attempt.
The most important thing is to dust yourself off and get back behind the wheel. Next time you'll be much better prepared.
To give you the best chance of passing on your next attempt, we're sharing our top tips with you:
Don't be too hard on yourself
You probably feel terrible about failing, but don't get angry with yourself. If you think about it, there's nothing natural about driving a car. Like learning to type or mastering a musical instrument, learning to drive takes time and practice. In some cases your driving skills may have been good enough, it's just that your nerves got the better of you on the day.
Listen to your examiner
If the examiner fails your driving test, you'll probably only hear the word "failed" and everything else will be a blur. If you are told that you have failed, it's important to concentrate on what your examiner is saying. Take a deep breath, relax, and try to listen calmly.
The examiner should also hand you your driving test report summarising their main points.
The key to future success is to understand the exact reasons why you failed and identify the areas you have to work on to pass the next time.
Talk about it
Don't bottle up your feelings. There's nothing to feel embarrassed about. Every one of us has experienced failure at some point in our lives. Whether it's a driving test, a school exam or a job interview, people fail and that's all part of life. You may find it helps to share your feelings with people you can trust to offer you support and encouragement.
Get back behind the wheel
Failing your driving test can make you never want to get into the driver's seat again. Don't let those thoughts get the better of you. You need to get back behind the wheel as soon as possible. Remember that if you spend time away from the car, your hard-earned skills will start to fade. Take a few days off, by all means, but after that you need to be arranging your next lesson.
Book another driving test
Discuss with your driving instructor when you should book your next test. Don't worry, your instructor won't push you to take your next test until they feel you're ready. If your fail was down to a simple error that can be easily fixed, you may only need a few lessons before retaking your test.
Also bear in mind that the next time you'll know what to expect, be better prepared and feel less nervous.
Get some more practice
Your examiner should have handed you your driving test report outlining the areas you need to work on. Common problem areas are not looking around enough at junctions and not using mirrors correctly when changing speed or direction. Your instructor will help you to make the necessary adjustments to your driving, and can give you tips on how to cope with any driving test nerves.
Looking for some expert help to make sure you pass your next driving test? At Lanes School of Driving we've been teaching locals to drive for over 100 years. Call us on 020 8166 5678 with your questions or to book a lesson with one of our instructors.