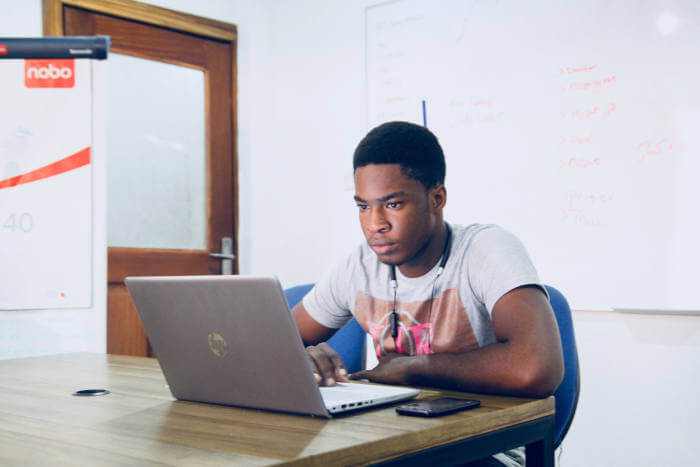 There's no need to stress about your theory test! It can seem daunting at first, and there's lots to learn, but our handy tips will make sure you have all you need to pass first time. The secret is knowing what to expect and how to prepare.
What to expect in your driving theory test
The driving theory test is fully computerised. At the beginning of the test you are given instructions and a few practice examples to make sure you know how everything works.There are two parts to the theory test:
Multiple-choice questions: You'll be given 50 questions to answer in 57 minutes. Some of the questions are presented as a case study, where you will be taken through a potential real-life situation and asked five questions about it. You need 43 correct answers to pass.
Hazard perception test: You'll be asked to watch 14 one-minute videos which feature at least one developing hazard. One of the videos will feature two developing hazards, so watch out for it. You'll be given a mouse to click whenever you see a hazard developing. You're awarded up to five points every time you spot a hazard, with more points given the earlier you spot it. You need to score at least 44 points out of a possible 74 to pass.
How to revise for your driving theory test
We recommend you set aside at least 20 hours of revision to prepare for your driving theory test.
Multiple choice questions
The multiple-choice questions test material is covered in 3 books:
You can buy each book in your local bookshop or online.
You will be tested on the following topics:
alertness
attitude
essential documents
incidents, accidents and emergencies
hazard awareness
motorway driving
other types of vehicle
road and traffic signs
road conditions and vehicle handling
rules of the road
safety and your vehicle
safety margins
vehicle loading
vulnerable road users
There are lots of products available that offer practice questions, but it's important that you don't just learn the answers. Make sure you fully understand why each answer is correct because the questions you'll receive during your test won't be exactly the same as the practice questions.
The hazard perception test
To prepare for your hazard perception test, get a copy of The Official DVSA Guide to Hazard Perception, available as an interactive DVD-ROM or as an online subscription from the Official DVSA Learning Zone.
The test will present you with three kinds of hazards: potential, developing and actual.
For example, a child walking on the pavement is a potential hazard. The child does not become a developing or actual hazard unless the child walks into the road or in front of your vehicle. Make sure you understand the appropriate, preventative action to take – such as braking or changing course – to avoid an accident.
In addition to the study materials, make sure you book plenty of time with a driving instructor. They will help you improve your hazard perception as you're on the road.
Want some help with preparing for your theory test? At Lanes School of Driving we've been helping drivers pass their tests for over 100 years. Call us on 020 8166 5678 with your questions, or to book one of our expert instructors.