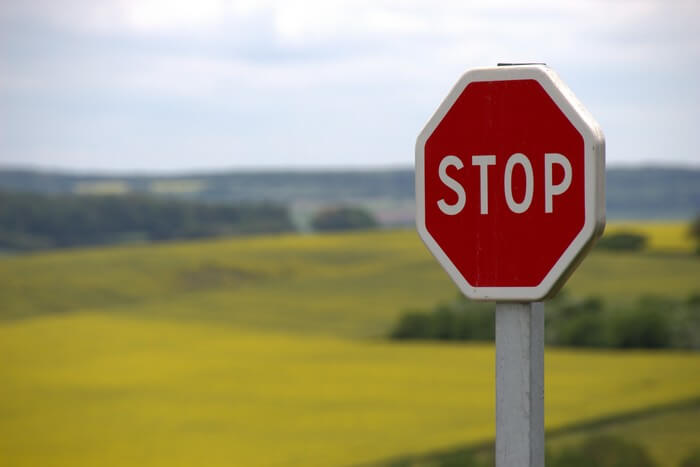 Are you confused by British road signs?
You're not alone. UK roads feature a dizzying array of different road signs, and many motorists struggle to remember what they all mean.
According to a recent study by 1ST CENTRAL two-thirds of motorists admitted to being confused by basic road signs. And just over half of drivers either nearly crashed themselves or knew someone who had, due to misreading a road sign.
If you've passed your driving test, you should have demonstrated a good working knowledge of British road signs. But it might have been a while since then. So, here's our quick refresher on how to recognise road signs:
Understand the three basic shapes
British road signs have three basic shapes. Make sure you know what each shape means.
Circular signs
Circular signs give orders, which you must follow by law.
Circular signs with red borders tell you what you must not do. For example, speed limit signs display a speed that you must not exceed. Signs with red circles can also tell you no left/right turns, no U-turns, and no entry.
Circular signs with blue borders give you instructions. For example, ahead only or turn left/right ahead.
Triangular signs
Triangular signs give warnings, usually about the road layout or hazardous road conditions ahead. These signs generally have red borders.
Common triangular signs include junction ahead, bend ahead, roundabout ahead, traffic lights ahead, and slippery road conditions.
Rectangular signs
Rectangular signs give information such as lane restrictions, no through roads, congestion charging zones, and bus lanes.
Blue rectangular signs give information on motorways to let drivers know about exits and distances to nearby towns and cities. Green rectangular signs perform the same function on primary roads, and white rectangular signs are used for minor roads.
Three signs that often cause confusion
These three signs often confuse drivers. Make sure you can recognise them:
'No stopping' sign
A red cross over a blue background tells you that you're not allowed to stop, not even to drop off or pick up passengers. In some locations, such as on commuter roads or outside schools, these restrictions may only apply at certain times of the day. The details should be displayed on nearby rectangular signs.
This is one of the most confusing signs for motorists, and many drivers have broken the law by inadvertently parking on a clearway.
Don't mix up the 'no stopping' sign with the 'no waiting sign', which features a single red diagonal stripe over a blue background.
'No motor vehicles' sign
This is a circular sign showing a motorcycle and a car on a white background with a red border.
It means you must not drive any vehicle down a road where this is shown.
It is sometimes misunderstood to mean only cars and motorcycles are permitted. Don't make this mistake.
'Priority over vehicles from opposite direction' sign
If you see a rectangular blue sign with a large white arrow pointing up and a small red arrow pointing down, it means you have priority over vehicles travelling the other way.
Sometimes drivers get confused by this sign as they can't figure out who has the right of way.
Learning to drive for the first time or looking for a refresher on your driving skills? At Lanes School of Driving we've been keeping drivers safe for over 100 years. Call us on 020 8166 5678 with your questions or to book in your next lesson.